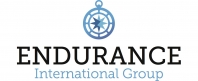 About Endurance International Group
Endurance International Group is a leading provider of cloud-based platform solutions designed to help small and medium-sized businesses succeed online. Less than 20 years old, Endurance serves over 3.4 million subscribers through a family of brands that includes Bluehost, HostGator, Domain.com, FatCow, iPage and Mojo Marketplace. Endurance is headquartered in Burlington, Massachusetts, has a presence in Asia and the Americas, and employs approximately 2,500 people. Endurance provides a comprehensive suite of over 150 products and services that includes web presence and mobile sites, email and e-commerce solutions, as well as more advanced offerings, such as SEO services, scalable computing, security, storage and backup, online marketing and productivity solutions. www.endurance.com
Status

Public Company, Nasdaq Stock Exchange (NASDAQ), Symbol: EIGI
Company History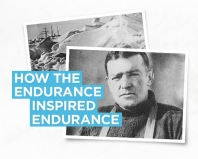 In 1914, Sir Ernest Shackleton had a goal: to be the first man to cross Antarctica from sea to sea. However, shortly after the expedition began, disaster struck. The ship, named the Endurance, was crushed by pack ice. Shackleton spent the next six months on a new goal: keeping his 28-man crew alive during their thousand-mile trek across the tundra to safety. Every man survived. It is this tale that kept CEO Hari Ravichandran motivated when he was down to 14 employees after the dotcom crash and founded Endurance International Group.
The truth was, we had an idea — to start a company that would get small businesses onto the Web quickly and cheaply. That company, Bizland, flourished quickly but just as quickly crashed when the bubble burst and a core group of 14 people pushed ahead to form what became Endurance International group.
Today as we are a public company traded on NASDAQ: EIGI, with over 2,500 employees and operations in North America, Brazil and Asia. Our commitment to both superior customer experience and reinvestment has led to our substantial growth. And now as we expand internationally, we are set to transform the way small businesses does business, all over the world.