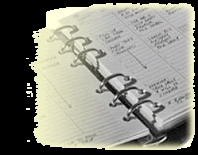 "Helping you accomplish your "to-do" list." Do you feel like there are simply not enough hours in a day to get everything done and still have time left to do what you really want to do? Are your weekends for errands? If you answered yes, then you need a Personal Assistant, a Girl Friday, a Temporary Employee, an Errand Running Service. Someone to calm the chaos in your life. Someone to de-frazzle you! While time won't stand still for anyone, De-frazzle will work to expand it. We offer a wide range of professional services that will give you the free time you can never seem to find.
Status

Private Company
Company History

De-frazzle is locally owned and operated by Tracy Zeilenga, a resident of Watkinsville, Georgia. Tracy worked as a legal secretary for eight years and understands the need working people have; trying to find that balance between family and career obligations. Our goal is to help you accomplish your "to-do" list so you can be frazzle-free!

We service all of the Athens area, including Oconee County. We are licensed and insured, and references are available upon request. I look forward to learning about your specific needs and appreciate your interest in our services!