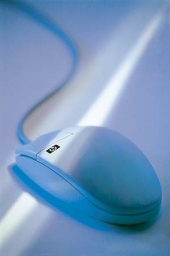 The PRONETmedia agency is based in the industrial centre of the Czech Republic - Ostrava near border with Poland and Slovakia. Our deep knowledge of the geography and spirit of the Moravian-Silesian Region allows us to offer assistance to foreign companies entering the Czech, Slovak and Polish market. We also offer marketing and consulting services, public and municipality relations and advertising, business contacts and a range of other services such as finding reliable partners for joint ventures, suitable manufacturing locations and investment incentives.
The PRONET media agency specialises in public relations, advertising, marketing and e-business, and works with several journalists, programmers and graphic designers. It has three main divisions:
MEDIA DIVISION - Designs and publishes company magazines and bulletins, newsletters, electronic news sites and information servers. Manages a press agency supplying a number of national media outlets and a graphic DTP studio for advertising and promotional materials in the pre-publication stage.
COMMUNICATION DIVISION - Manages the press service: media campaigns, public relations, press releases, press conferences, media training, consulting in strategic communications (internal and external), media lobbying.
INTERNET DIVISION - The ITC division manages the development of web applications: electronic shops, on-line catalogues, publishing and editorial systems. The design centre manufactures web and multimedia presentations. Server management, standard web service, search engine optimalization (SEO), search engine marketing (SEM), consulting service for e-marketing etc.
Our clients:
ASUSTec Computer (asus.com.tw)
ATComputers (atcomp.cz)
City of Ostrava (ostrava-city.cz)
CzechTourism (czechtourism.com)
Investment Forum Ostrava (dynamicregion.cz)
Prestigio International (prestigio.com)
Vitkovice Steel (vitkovice.com)
...
Are you attracted? Contact us!
PRONETmedia, s.r.o.
Kostelní 4
702 00 OSTRAVA
Czech Republic
e-mail: kubicek@pronetmedia.cz
phone: +420 596 114 787 (Ostrava, CZ)
fax: +420 596 114 786
mobil phone: +420 603 487 848