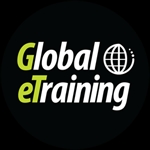 Global eTraining is cloud-based, collaborative software supporting communication, product knowledge, and training across various channels. The foundation of GeT is the idea that people learn and retain knowledge in different ways: Visual, Auditory, Read/write, and Kinesthetic. GeT courses are remarkable in how simple they are to use, and in how completely they present material for the learner to engage with, retain, and put to practical use.
With a catalog of customizable courses in Autodesk, Adobe, and Microsoft software, as well as conceptual and soft skills training such as the Building Information Modeling Library and the Total Leadership Library, GeT is the right choice for millions of corporate learners globally, from technical training to onboarding. As Autodesk's largest training provider, GeT developed The Plug-In, a context-sensitive link between the software and the courseware that allows users to find answers instantly, without having to sacrifice billable hours.
Anyone can load knowledge into GeT's course development tool, The Generator, and within minutes create their own multimedia training package that can be edited and customized as needed. New users can learn the system easily and quickly, and can begin building courses within minutes. Course contributors can collaborate to build courses simultaneously, in real time. It can be translated into a number of languages and then published as a SCORM 1.2 or 2004 file and added to any LMS or KMS within minutes.