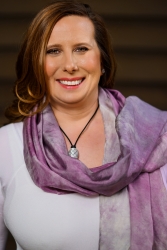 Edmonton, Canada, February 09, 2017 --(
PR.com
)-- Global eTraining (GeT) is pleased to announce the appointment of Shawna Snukst as Chief Executive Officer.
Shawna transitions into this role from the position of Vice President of Operations with Global eTraining. In this capacity her team has doubled course offerings in the Architecture, Engineering and Construction (AEC) and Manufacturing industries, along with launching new products in Building Information Modelling, Microsoft and Adobe software, workflow and leadership training, and revamping Global eTraining's customer success program. These achievements have led to Global eTraining's recognition through prestigious Brandon Hall Awards and an expanding customer base.
Shawna has been involved in several early to mid-stage companies and has sat in the CEO seat more than once. Her passion is growth and her focus on process is aligned with the natural progression of Global eTraining's company development. She is setting the stage for Global eTraining to continue to scale through new products, channels and geographic reach.
"GeT has been poised at the forefront of the revolution in training and knowledge management solutions and this revolutionary change is constant. I am charged with marshaling the natural and inevitable progression of GeT. My pledge is that we will work every hour, every day, every month, bit by bit to make the GeT customer experience, products, and technology better in every possible way to continue this revolution," said Ms. Snukst.
This evolution of Global eTraining brings co-founder and current CEO, Steve Wenzel, to the Chairman position of Global eTraining, and also back to his entrepreneurial roots in product innovation to continue to drive Global eTraining forward.
"As CEO I have been privileged to work alongside the great minds of our customers and partners; listening to all your needs and innovative ideas to revolutionize training in your businesses. As Chairman, I know I can fully support making these a reality, and I put Shawna's name forward as GeT's next CEO as her rare skill set of being process driven, her acute attention to detail and big picture thinking are exactly what can make all these ideas become reality," said Mr. Wenzel.
All four co-founders, Susan Brattberg, Holly Brattberg, Steve Wenzel, and Jacqui Wenzel, remain actively involved in the growth of the business. Customers should expect business as usual: the same great team, products, and culture with an ongoing commitment to enhance the customer experience every day.