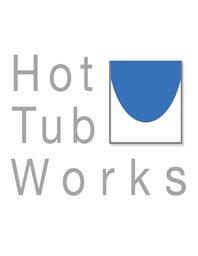 Welcome!
Thanks for stopping by the About Us page. We at HotTubWorks.com appreciate your interest in our hot tub supplies company and we promise to provide you with the best in spa filters, hot tub chemicals, spa covers, spa parts and much more. HotTubWorks.com was established by three partners. One of us was VP for a major hot tub brand, one was a mail order supplier of computer parts and one, well...one was in the music business but we don't talk about that much. Anyway, the important thing is we all have spas at home and we all appreciate high quality, low prices and extraordinary customer service. None of us is willing to put up with anything less in our daily lives so we expect our company to reflect these values. Our company reflects our values in other ways as well.
In addition to our goal of becoming the best hot tub and spa supplies company on the Internet, we created HotTubWorks.com as our answer to the question: "What happens when we form a company that is a reflection of what is most important to us?" In the process of answering the question, we discovered that we all shared the same spiritual and ethical principles:
We live by The Golden Rule
We believe work is a place where people should be treated with respect and dignity
Our employees' and customers' values and feelings matter to us
We promote inclusion, personal growth and individual freedom in the workplace
Our work does not compromise the importance of our families
Our business supports our community
We value safety and respect for the environment
Oh, and we like to have fun too!