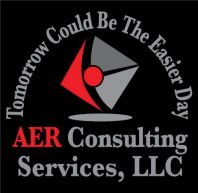 ​​Emergency Management and Emergency Preparedness are part of any Department's success story. Our Consultants for each field can assist with any compliance-related matters or opinions your agency may require, to save you time, effort, and energy so you can focus on your mission statement.
THIRA (Threat and Hazard Identification Risk Assessment)/Law Enforcement Administration:
​Offering expertise within Active Shooter, Clandestine Services, Crime Scene Preservation, Crisis Negotiation, EOD (Bomb Squad), ESU, Intelligence, Internal Affairs, Investigations, K-9, Patrol Functions, River Operations, and SWAT. Our Consultants bring expertise from their own jurisdictions to help you explore a more streamlined approach to your department's training, equipment procurement, and above all safety.
Communications/RF Infrastructure:
Offering expertise with evaluating your current communications system to verify compliance and capabilities, or advising on APCO/IAED/NECI Standards, CAD/MDT Integrations, Compliance Data Reporting, Dispatching, Education/Training Program Development, Performance Evaluations, Radio Systems/Critical Infrastructure, and Upholding/Improving ISO Standards/Ratings.
Fire Prevention:
The Fire Prevention Division provides Inspection, Testing, and Maintenance as per NFPA Standards and the IFC in the following fields: Special Hazards Systems, Fire Alarm Systems, Backflow Preventers, and Water Based Fire Protection Systems (Wet Systems, Dry Systems, Pre-action Systems, Deluge Systems, Fire Pumps, Standpipe Systems, Fire Hoses, and Foam Systems). Additionally, we can also assist with Policy and Program Development, ISO Grading, Fire Ground Operations, Fire Suppression, HAZMAT, Incident Command, Instructional Methods, Structural Collapse, Technical Rescue, Trench Operations, Urban Search and Rescue, Vehicle Extrication, and Water Rescue.