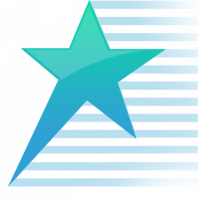 Get Iconic provides online visibility, search-ability & online presence for busy & overwhelmed business owners. Because business owners don't need more software programs and logins. They need real "done-for-you" help, so they can do what they do best - and not have to focus on the rest.
At Get Iconic, we use the right mix - like a digital business mixologist - of content creation, online data sync , keyword & market research, Google My Business expertise, and SkyRocketing your Google reviews to boost your local online reputation, credibility and online visibility.
This leaves your business perfectly positioned for maximum growth and with a Unique Selling Proposition that not only gets you seen, but gets you NOTICED.
The results are a stronger and more contiguous foundation for ongoing, sustainable success that make your business ICONIC.
We believe that an Iconic Business equals a Legendary Life.
www.geticonic.com