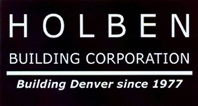 In addition to being one of the most enduring custom home builders in the area, Holben Bulding Corp. has a wide range of experience in commercial and industrial construction, all types of tenant build out, high tech, medical, process and federal construction. Major corporate clients have included IBM, General Electric and United Airlines. Major real estate clients include CB Richard Ellis, Trammell Crow and Cushman & Wakefield. An overview of Holben's commercial work may be found at http://www.holbencommercial.com.

Holben has purposely kept his company small to provide the flexibility for his diverse background and to allow him to oversee each project personally. While his commercial projects are defined by his clients, Steve finds personal fulfillment by being involved in every detail of the design and construction of his custom homes to make each one a truly one-of-a-kind, site-specific home. The Online Press Kit for Holben Building Corp. is found at http://www.online-presskit.com.

Offices for Holben Building Corporation are located at 2765 S. Colorado Blvd., Suite 102, across from the University Hills Shopping Center. Holben may be reached by phone at 303-758-4272 or by e-mail at steve@holbenhomes.com. The fax number is 303-758-4282.
Status

Private Company
Company History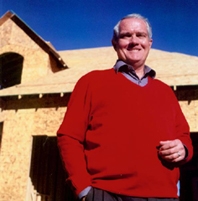 A Denver native, Steve is a graduate of the University of Denver and The School of Mortgage Banking. He has been an active real estate broker since 1974, a Denver "A" contractor since 1978 and is a member of the Home Builder's Association of Denver and University Hills Rotary Club. He and his wife, Maggie Chamberlin Holben -a Denver PR consultant and owner of Absolutely Public Relations - reside in Lakewood.

Holben was profiled in the May 2002 Entrepreneur, the nationally circulated, general business magazine. The article was focused on his 25th anniversary of being in business. Here is a link to the reprint of the feature article: http://www.pr.com/upload/presskit_1527_1119290220.pdf.