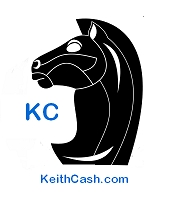 This is a testament to what I do. I have spent the last nine years studying and testing what works on generating organic traffic to a website from the internet search engines. Most importantly how to create leads for sales.
No fluff just results from my work.
No bull. Website took 6 months to generate $10,000.00+ dollars. And now has generated a lead with a potential of $180,000 a year customer.
Results from a website.
Mega dollars. One website that generated $400,000 + a year with website leads. Averages about 4-6 leads a day or averaged over 1500 leads+ a year. This took over 18 months to realize this kind of results.
Results from a website.
Is this something you need for your business???. Contact me on right.
This is straight from results. No pretending. Just proven results.
My methods create organic traffic and sales leads for your business websites.
>>>> Things about Keith Cash
Senior Consultant at BDI – Tech Company
Internet Entrepreneur
SEO Consultant
Lead Generator
Provide consulting on SEO, WordPress and Social Media.
I am always looking to Partner with someone in a business adventure.
Proven results creating Sales Leads and traffic for B2C and B2B businesses.
Organic SEO work is not an over night process, most of the time it takes months to get you site ranked in search engines under niche keywords.
The best place to be is on the first page under your keyword niche.
Other specialties of mine are ROI, Accounting Auditing, Inventory Auditing, Software Quality Control, Data Mining, Managing IT and Customer Lead Generation.
I get the biggest charge when the plan comes together and I can get a high ranking for a website.
Maintain several blogs and websites with niche topics and products.
Have sold blogs before when the price is right.
IT professional for over 25 years.
Web Developer since 1995.
Unix systems Admin 1985.
AS/400 systems Admin 1998.
I like windows as a client/workstation.
Spent 2 years helping Michelin develop its wholesale dealers extranet.
Late Nineties developed electronic newsletters. At the peak of Electronic Newsletters I was sending out 5 to 20 thousand newsletters a day.
Have had websites to make $400,000 in a year from email leads.
My passion for organic SEO is unbreakable. I love to generate internet traffic and sales leads.
Other things about me:
Part of the International Who's Who in Information Technology 1996-2004 2006-2008. 2005 I forgot to fill out the paperwork. After 2008 I got too busy to remember to fill out the paper work.
Started working professionally in SEO since 2003.
Created websites that generated over 500 sales leads a year.
Had a client's website generate an email lead worth $20,000,000.00 dollars – Yes that is twenty-million dollars.