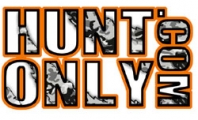 Huntonly.com was launched in July of 2006. HuntOnly.com is made up of a team of everyday hunters who are serious about the outdoors and provide new hunting articles, field journals, hunting gear reviews, and currently has an active forum for almost every aspect of Deer Hunting and general Hunting now with over 2,000 members.

HuntOnly.com's goal is to provide the hunting information you're looking for in an easy to use and easy to navigate website. The content is updated almost daily and the forums have thousands of threads all about hunting. You can ask questions; share your stories, photos, and more. Interact with fellow hunters from all across the world and talk hunting 24/7. Stop by and join us in building a great online community of hunters and a wealth of knowledge for hunters from new to old.
For more information on Huntonly.com, visit www.huntonly.com or email info@huntonly.com.
Status

Private Company

Founded

2006