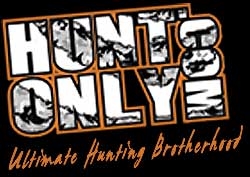 Waldorf, MD, June 17, 2009 --(
PR.com
)-- HuntOnly.com brings its visitors the latest innovation in Trail Cameras and website technology. HuntOnly.com with the help of Smart Scouter Trail Cameras has developed a Real-Time Trail Camera Photo Gallery. The gallery is updated every hour 24/7 with the latest photos from the Smart Scouter Trail Cameras. To further
deer hunting
efforts HuntOnly.com has setup Smart Scouter Trail Cameras on farms to monitor deer and other game movements. When the cameras take a photo the camera automatically connects to HuntOnly.com and uploads the photo to the Real-Time Trail Camera Photo Gallery. No more watching empty video feeds or waiting hours for animals to walk into view. The gallery only displays photos of game animals and it is updated hourly with the latest pictures from each of the cameras. The Trail Camera Gallery brings you the most up to date photos without all the waiting and having to be there at the perfect time that can come with watching live video feeds. The best of both worlds is brought to you by HuntOnly.com.
HuntOnly.com and the team of developers have finally made this idea a reality. The Real-Time Trail Camera Photo Gallery is officially online and visitors can enjoy a Trail Camera Gallery that is updated every hour with the latest photos from the field. Stop by everyday to see the latest photos of the giant whitetails and other game animals. Watch the velvet bucks grow this summer and follow them into the fall with Real-Time updates 24/7.
Visit the Real-Time Trail Camera Gallery:
www.HuntOnly.com/trailcamera
About HuntOnly.com
Huntonly.com was launched in July of 2006. HuntOnly.com is made up of a team of everyday hunters who are serious about the outdoors. HuntOnly.com has the latest hunting news, articles, field journals, hunting gear reviews, and more updated daily. The website is 100% Free for all visitors. Membership is Free and every full article, photo, and video on the site comes to you Free. HuntOnly.com currently has an active Hunting Forum for every aspect of hunting. HuntOnly.com provides the hunting information you need in an easy to use and easy to navigate website. If you don't see the information you are looking for, the forums have thousands of threads all about hunting. You can ask questions, share stories, hunting photos, and more with fellow hunters from all across the nation. Stop by and join them, they are building a great online community of hunters and a wealth of knowledge for hunters from new to old.
www.HuntOnly.com
###