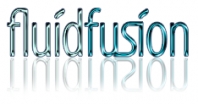 Who we are
Fluid Fusion was started by designer/artist/writer, Susan Lee, to meet the needs of small to medium-sized businesses that needed quality designs without the high cost. We are based in Mentone, Alabama, but work with clients all over the world.
With over twenty years in the business of graphic design and writing, Fluid Fusion will brand and promote your business through beautiful, clean designs and excellent content.
Past clients include IBM (Sydney Olympics presentation), F. Paul Wilson, John Lee, Dixie Hartwell, The Lookout View online newspaper, RPM Films, Emergency Response Training Services, Stone Street Mortgage, Beck Mortgage Company, LLC, Northstar Organizing, The Alabama Association of Family Physicians and The Mentone Area Arts Council.
What we do
For the past eight years we've been specializing in websites. Fluid Fusion can design a site, write the content for it, optimize it for search engines, create marketing campaigns to bring traffic to your site and more. But we also design logos, brochures, posters, collaterals, postcards and pretty much anything else your imagination can conjure.
How we work
We're here to serve you with friendly service and fabulous designs. Fluid Fusion believes there are many ways of working with people. Some want us to do it all for them - design, content, development; and others just want the design. That's fine. We'll work with your situation and your needs so that you can get what you want and nothing less.
We work with local, national and international clients; in person or via email or webcam. Whatever works for you.
Design philosophy
Fluid Fusion's design philosophy is simple: clean, unique and eye-catching designs with an artistic flair that target your client's audience. We believe that web design need not only be pleasing to the eye, but also contains well-written content that is optimized for search engines and marketed correctly for your clients.
Design rates
We're affordable because our overhead is small. Please visit our online rate form: http://fluidfusion.com/rates.html
Client Testimonials
"With any business start-up there are a million fine details that have to be tended to. And many of them involve things that are not core to one's field of expertise. That's when you turn to a thorough professional like Susan Lee. I needed a dynamic website to compliment my printed newspaper, and web design and creation is not why I went into business; I know more about nuclear physics! In walks Susan with a thousand ideas, and the technical savvy to make them all happen. It also helped that Susan is a joy to work with. She's intuitive, pays attention to the little things, always meets a deadline, and laughs at the drop of a hat. Can you beat it?"
Holley Midgley, Editor and Publisher
The Lookout View
More testimonials at http://fluidfusion.com/testimonials.html
Portfolio
Combining an artistic background, vast experience, in-depth knowledge and an easy to work with personality, Fluid Fusion can help you with all your design needs from print (logos, brochures, books, ads, etc.), to promotional items (t-shirts, posters, dvds, etc.) to websites.
Our portfolio is online, please feel free to browse through it and ask us any questions: http://fluidfusion.com/portfolio.html