MyNewPlace Announces New Listing Options for Multifamily Professionals
MyNewPlace's Pay per Lease listing program replaced with the option of either a Lead or Subscription program.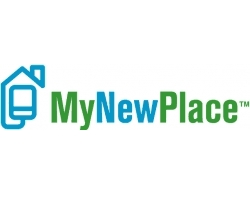 San Francisco, CA, September 05, 2008 --(
PR.com
)-- MyNewPlace™, the Web's fastest growing
apartment rentals
site, today announced that it is replacing its Pay per Lease listing program with the option of either a Lead or Subscription program. It is the first Internet Listing Service to offer clients a choice in how they want to pay and the flexibility to mix and match programs based on the varied needs of a client's portfolio of properties.
"We made the decision to phase out Pay per Lease after extensive discussions with some of the biggest names in the industry. Many told us that while they like the pay-for-performance model, they would prefer a solution allowing them to avoid the administrative costs and frustration often associated with verifying Pay per Lease invoicing," commented Mandy Cann, VP of Sales for MyNewPlace. "We have developed two alternatives that address their concerns and still maintain MyNewPlace's position as one of, if not the, most cost-effective marketing partners in the industry."
With the Lead program, clients have the ability to cap the number of leads received per month to match their marketing budget while only paying for valid renter contacts originating from MyNewPlace. At an average of $18 per qualified lead delivered, MyNewPlace has produced a way for the multifamily marketing professional to not only easily budget for the leads received, but also accurately track the lead source, a point of frustration for many in the industry. Using the assumption that one size does not fit all, MyNewPlace will also offer a flat monthly fee Subscription program for roughly $159 - $199 per month, depending on client size. This solution is ideal for properties needing constant exposure at a fixed budget amount.
Each listing option promises priority placement in MyNewPlace search returns for the remainder of 2008 to provide greater exposure. "In July, those properties that had already switched to one of these listing programs saw up to 50% increase in the number of leads they received over the previous month due to this priority placement." said John Helm, Founder and CEO "This should drive more interested renters to communities for the remainder of the Summer leasing season."
Improved placement, combined with strong traffic has vaulted MyNewPlace into one of the top producing lead sources for most clients. "
Archstone
has been very pleased with the results from the new lead program," commented Donald Davidoff, Group Vice President of Strategic Systems for Archstone. "MyNewPlace is clearly one of our most cost effective paid lead sources, and with the traffic growth we've seen this summer, they are becoming one of our top lead sources overall as well."
According to Quantcast, and Hitwise, MyNewPlace is the #3 Internet Listing Service based on monthly renter traffic. MyNewPlace is also the third largest in terms of listings and leads. Leads to MyNewPlace clients have steadily increased from an average of 3 per month in January to 16 per month in July with over three million renters nationwide coming to MyNewPlace.com monthly to find their place to live. MyNewPlace continues to offer renters $100 cash back when they sign a lease with a client's property.
About MyNewPlace
MyNewPlace provides the multifamily marketing professional with the most innovative and cost-effective tools to fill their vacancies. From MyNewPlace.com: the industry's fastest growing Internet Listing Service for
apartment search
, to MyNewSite: the industry's most cost-effective website solution, MyNewPlace puts the best tools in the hands of owners and managers to help market their
apartments for rent
. A leader in the multifamily industry, MyNewPlace also offers Featured Placement Listings, Community Photography and Video Tours to enhance property listings. Headquartered in San Francisco, CA, MyNewPlace was founded in 2005 by John Helm, the founding CEO of AllApartments/SpringStreet, which became the number one apartment rental and relocation site on the Internet before its sale to Homestore in 1999. For more information, visit
http://www.mynewplace.com
.
###
Contact
MyNewPlace
Shane Maddox
800.689.5388
www.mynewplace.com

Contact