Colliers International to Lease First State of the Art Medical Office Building in Downtown Walnut Creek
Union Property Capital – Walnut Creek Medical Plaza Renovation Nears Completion, Colliers International Walnut Creek Brokerage to Lease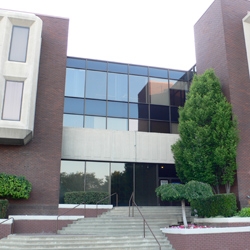 Walnut Creek, CA, September 11, 2008 --(
PR.com
)-- Colliers International' s Walnut Creek East Bay Medical Division has been retained by Union Property Capital to lease the Walnut Creek Medical Plaza the approximately 56,000 square foot Medical Office Building located at 590 Ygnacio Valley Road in downtown Walnut Creek, CA. Walnut Creek Medical Plaza is a development by San Francisco based Union Property Capital and is the first major commercial Medical Office building located in downtown Walnut Creek. Ed Del Beccaro, Sonny O'Drobinak, and Josh Scott are the agents responsible for leasing of this core medical asset.
Walnut Creek Medical Plaza is located just blocks from Highway 680 and within walking distance from the Walnut Creek BART Station. Being strategically located on the route to John Muir hospital, this medical center will be available to the Greater Walnut Creek and Central Contra Costa County Medical Community and its Patients during the fourth quarter of 2008. The anchor Tenant will have a significant signage opportunity facing Ygnacio Valley Road.
Walnut Creek Medical Plaza can accommodate all types of Physician Groups it will have the necessary infrastructure to support Medical & Specialty Medical Office users that require State of the Art facilities. The building provides substantial ground floor loading capacity for an imaging center or similar use , electrical capacity of 600 to 1000 amps, wet columns for exam rooms, fiber optics, a backup emergency generator, high ceiling heights and other amenities. Two to three floor medical center users will have a signage opportunity on Ygnacio Valley Road and be able to take advantage of the over 60,000 cars that drive past your front door on a daily basis. The developer will be completing a major capital renovation program which will include complete common area renovation starting at the lobby entrance, elevators, HVAC system, restrooms and all common area corridors. Coupled with numerous ADA and Life Safety upgrades to the building and complete rebuild of all Tenant interior improvements the Building will indeed be brought up to 2008 standards. The developer will seek to obtain a LEED's building certification.
Patients will appreciate the on-site valet Attendants meet them at the entry and park their car allowing the Patient to walk directly into the Building "sheltered from the elements". As the Patient leaves their physicians office the receptionist can call the Valet Attendant directly to alert them to have the car brought to the main entry so that any waiting time is minimal. Physicians and their employee's will self park on two lower levels using card key access, affording both the Physician Groups and their employees covered parking and direct building access.
The medical profession has become one of the significant employers and one of the major economic drivers in the East Bay Economy. Walnut Creek Medical Plaza is designed to accommodate this growth demand for sophisticated medical office. For more information, visit
www.walnutcreekmedicalplaza.com
or call 925-279-0120. For a list of other Union Property Capital projects, be sure to visit www.unionpropertycapital.com .
The Colliers Medical Office Division focuses solely on the Healthcare related real estate to include the leasing, purchase and sale of Medical Office Buildings, Medical Office Condominiums and site search for Senior Housing sites within the East Bay. Representing Medical Office product allows the Colliers Medical Office Division to remain focused how to best serve its Physician clients.
About Colliers International
Colliers is one of the largest commercial real estate firms in the world with 293 offices in 61 countries in the Americas, Europe, the Middle East and Africa, and Greater Asia. Colliers International manages more than 868 million square feet of commercial property and has revenue in excess of $2 billion. Colliers International is a worldwide affiliation of independently owned and operated companies. Colliers Parrish International, Inc., dba Colliers International, is headquartered in San Jose and has 13 offices in California and Nevada. For more information about Colliers International, visit our website at www.colliersparrish.com.
###
Contact
Colliers International
Edward Del Beccaro
925-279-5565
www.colliersparrish.com
__________________
Address: 1850 Mt. Diablo Boulevard, Ste 200
Walnut Creek, CA 94596
__________________
Sonny O'Drobinak
925-279-4609
sodrobinak@colliersparrish.com
___________________
Josh Scott
925-279-5598
jscott@colliersparrish.com

Contact