Artists Open their Journals for New Publication
Publisher Stampington & Company will be releasing semi-annual publication 'Somerset Art Journaling', featuring visually-inspiring, artistic journals from around the globe.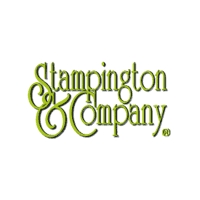 Laguna Hills, CA, November 24, 2008 --(
PR.com
)-- In 2003, Stampington & Company published True Colors: A Palette of Collaborative Art Journals, a ground-breaking book featuring the mono-chromatic, collaborative journals of fifteen top artists. One year later, they explored the journals of 25 visionary artists in Signatures: The Art Journal Collection, which included over 150 pages of revealing journal excerpts and extraordinary page layouts. Following in the tradition of highlighting the best visually-inspiring, artistic journals from around the globe, Stampington & Company will be releasing the premier issue of Somerset Art Journaling, a semi-annual publication, on January 1, 2009.
Somerset Art Journaling will take readers on a visual journey inside the journals of some of their favorite artists to give them an up-close and personal look at their daily chronicles. Each issue will include detailed, full-color photographs along with commentary from the artists themselves that will help readers to discover their own personal journaling style, with hints, tips and tricks for creating stand-out pages. Not just about the art of writing, featured journals will explore a number of creative and innovative techniques, including painting, sketching, collage, sewing, and much more. Highlights of the premier issue include the journals of Pam Garrison, LK Ludwig, Janice Lowry, and Patty Van Dorin.
"Personal expression is one of the fundamental principles of art, and that is what art journaling is all about," says Kellene Giloff, Stampington & Company's Publisher and President. "To see what artists create for themselves is truly inspiring, and being able to explore pages from their own personal journals gives readers an uninhibited look at what drives them to create. With art journaling becoming an increasingly popular form of expression, Somerset Art Journaling will give readers a starting point for beginning their own artistic chronicles, or show experienced journalers distinctive techniques to incorporate into their own journals."
Somerset Art Journaling will be released semi-annually in January and July, and will be available on newsstands in the "Craft & Hobby" section or directly through Stampington & Company online at www.stampington.com or over the phone at 1-877-782-6737. For more information about this release, including print-ready images, visit www.stampington.com/press.
###
About Stampington & Company
Stampington & Company
® is the publisher of Somerset Studio®, Somerset Memories™, The Stampers' Sampler®, Art Doll Quarterly™, Take Ten™, Altered Couture®, Belle Armoire®, and 17 other premier art and crafting publications. The company also produces exclusive collections of rubber art stamps and artist papers. Information about Stampington & Company publications can be found on the Web at www.stampington.com.
Contact
Stampington & Company
Sarah Meehan
949-380-7318
www.stampington.com

Contact