New Mortgage Products Now Available in Spain
The last 12 months has seen a huge move forward in the range and flexibility of mortgages in Spain for both non resident and resident buyers in Spain.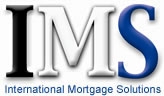 London, United Kingdom, July 10, 2006 --(
PR.com
)-- Interest only products previously only offered by a couple of banks are now more readily available with the majority of banks in Spain providing at least one to two years capital repayment holiday.
Self certified and non status
Spanish mortgages
can now be obtained by non residents of Spain with loan ratios reaching as high as 60% of the official bank valuation of the property.
Non resident applicants can expect to achieve on a full status basis, loan ratios of between 70% to 80% of official valuation, this is in comparison to the 60% to 70% maximum loan ratios available to non residents raising finance in Spain as little as a couple of years ago.
The opportunity to create flexible aggressively priced Spanish mortgages for the resident and non resident mortgage market has been recognised by a number of International lenders and major UK banks. The new lenders in Spain have specialised in and focussed on providing more sophisticated product with improved flexibility and choice not previously available in Spain.
Players like GE Capital, GMAC, HBOS group trading under Banco Halifax Hispania and Nat West are actively promoting their products providing a much wider choice with features designed to meet a clients changing life circumstances. Spanish banks have been quick to recognise the risk the new players pose to their mortgage book and overall profitability, and have developed new product to try and counteract the threat.
Whilst in general the changes and improved choice are to be welcomed there is currently a shortage of robust information and literature which explain the products key features. Branch staffs are poorly trained and informed and are often unable to explain the features of the mortgage products they provide and in many cases give misinformation.
With choice comes the necessity for well trained employees and professional communication. Too many times in Spain a customer signs for a Spanish mortgage at notary without a full understanding of the mortgage product they are signing for. Often they will find compulsory products attached to the loan without being previously informed and have had at no stage the terms of the mortgage provided to them prior to arriving at the Notary to sign.
The new lenders to this market have recognised these issues exist and have taken a more protective and communicative approach to their clients needs in comparison to the historical attitude taken by Banks in Spain. They provide offers of lending before completion in the language of the applicant, and make efforts despite the lack of regulatory requirements to ensure clients are properly and appropriately informed. Despite these attempts to improve factual information levels the mortgage market in Spain remains unregulated and UK citizens are not covered under the FSA regulations in existence in the UK when taking a Spanish mortgage to complete on a purchase. In the absence of enforced regulation it is paramount to make properly informed decisions and to seek out advice if required.
The days in Spain of one mortgage looking like and or being identical to a mortgage offered by another
Spanish mortgage
provider are long gone. The requirement for independent professional advice grows. The cost of re-mortgaging in Spain if the product the client ends up with is not right is prohibative so getting it right first time is very important.
Supplied by
Heather Chambers
Director International Mortgage Solutions Ltd
www.international-mortgages.org
info@imsmortgages.com
0034 952 815 681
01438 360291
###
Contact
IMS Ltd
Heather Chambers
+34 952 815 681
www.international-mortgages.org

Contact