Majority of Consumers Not Utilizing Online People Search Technology Effectively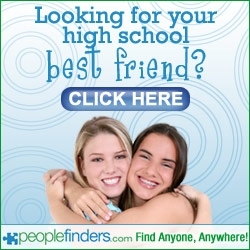 Sacramento, CA, August 11, 2006 --(
PR.com
)-- Though often thought of as a tool only available to law enforcement agencies and private investigators to gather background information on indviduals, online people search technology is available to anyone. However, it is currently not being used to its full potential, according to PeopleFinders.com CEO Robert Miller.
According to Miller, online people search technology can do much more than the common background check and criminal search. "Because the web sites are not often publicized, people are often unaware of the many uses of online people search technology," states Miller.
Some of the many uses for people search web sites include helping people reconnect with past loves, finding birth parents, locating lost relatives and even discovering old classmates. "If you want to see a friend or loved one from your past, people search web sites are the most efficient and cost-effective route," states Miller.
PeopleFinders.com databases allow users to access more than a billion public records in a matter of seconds. "Our databases are the most comprehensive on the web because we want thorough, accurate and current results at a low price," states Miller.
PeopleFinders.com provides the most extensive range of people search services on the web including background checks, criminal data record searches, birth and death certificate searches, marriage and divorce record checks and many other search services.
Miller believes that everyone can benefit from people search technology and that the way people search sites are viewed needs to change. "Sure you can run a background check on a potential employee or look up a criminal, but more importantly, you can reconnect with loved ones or even find lost relatives with people search technology," states Miller.
PeopleFinders.com is located online at
www.peoplefinders.com
###
Contact
People Search News
Anthony Cohn
(916) 752-2142
www.peoplesearchnews.com

Contact