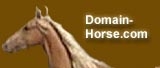 Delhi, IA, August 28, 2006 --(
PR.com
)-- Domain-Horse.com, the internet products and services provider for the horse owner, announces a new utility within its site builder application, WebSite Tonight®, which gives anyone the ability to automatically and instantaneously add fresh and attractive content to their site through RSS feeds.
The newest version of WebSite Tonight allows site creators to incorporate RSS feeds into their pages in minutes, without any programming skills or extra software. These feeds, which can include news, weather, sports, stock prices or even blogs, constantly update the page contents. Although Domain-Horse.com provides dozens of feeds for customers to include in their site, customers have the option to add their own.
"Ask a breeder/trainer why they don't have a web site and I bet they'll take a step back, mumble a couple excuses and then change the subject back to horses," says Stacey Christiansen, president of Domain-Horse.com. "For our customers, horses is their core business. WebSite Tonight is just another tool Domain-Horse offers to bridge the gap between horses and internet technology."
WebSite Tonight is a quick and easy tool for building professional-looking Web sites. It offers more than 670 template options, 30 flash introductions, easy form editing and more than 1,700 premium images. With the simplicity of point-and-click design, the user can get a site online in minutes. WebSite Tonight plans include Domain-Horse.com hosting with a 99.9% uptime guarantee, generous disk space, abundant bandwidth and up to 400 email accounts at no additional charge.
For more information about WebSite Tonight, visit www.domain-horse.com.
About Domain-Horse.com
Domain-Horse.com is the Internet products and service provider for horse lovers, by horse lovers. In addition to helping ranchers, trainers and boarding facilities get their businesses online, Domain-Horse.com provides listings of horse events in the Midwest and quick links to horse resources on the Internet.
- Domain-Horse.com -
© 2006 Domain-Horse.com All Rights Reserved.
###