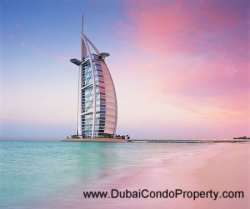 Bethpage, NY, September 06, 2006 --(
PR.com
)-- Have you ever dreamed of spending the night in a luxury hotel that's 66 feet below the sea surface, watching passing mermaids, underwater fireworks and tropical fish from your room? Did you think that was even possible? Well in Dubai, anything is possible and this is just one of many examples. How about picturing yourself skiing down a snow filled revolving mountain, in the middle of the arabian desert, seem impossible? Well, technically it would be, but the developers in Dubai have mastered the art of turning human imaginations into real life experiences and the new ski dome is just another example of exactly that.
Dubai has earned a reputation for extravagance as it has broken many records with it's ambitious projects. Dubai can boast of having or in the process of creating the biggest airport in the world, the largest man made port in the world, the largest mall in the world, the only 7 star hotel in the world, the tallest skyscraper in the world and the largest theme parks in the world which will encompass an area of almost 3 times the size of World Disney World in Orlando, Florida. How do you keep this hidden, you may ask?
According to Brian Monahan of
www.DubaiCondoProperty.com
'the most incredible thing about Dubai is that this revolutionary city is not a household name to many westerners and the majority of Americans'. There is a severe shortage of Americans who even know Dubai exists, let alone where to find it on a map. It doesn't help that many Americans equate the Middle East with political turmoil and religious fanaticism which makes the region an unlikely destination in which to vacation. The best part is that none of this applies to this futuristic wonderland. It is the most liberal of all Middle Eastern Countries. A modern, cosmopolitan city, Dubai today is home to a remarkable blend of cultures where people of more than 184 nationalities co-exist in a vibrant city that has become an icon for 21st century living. Regardless of race, sex, political viewpoints or religion you can enjoy a relaxed and pleasant lifestyle in Dubai. What many westerners may find the most shocking is that Dubai has been voted the safest city in the world two years in a row by Interpol and crime is virtually non-existent.
It will be very difficult for this mesmerizing city to remain hidden much longer. Luxury cruise liners are now adding Dubai to their ports of call. Many western A-list celebrities can frequently be found soaking up the sun and enjoying the nightlife of Dubai. Donald Trump, Palazzo Versace, Atlantis (newer version of Bahama Atlantis) and Giorgio Armani are all building luxury properties in this remarkable city. From sports and rock stars, politicians and movie stars, it seems that anybody who is anybody is investing in Dubai. It has been compared to buying in Las Vegas before the mega hotel and casinos or Orlando before World Disney World. The beautiful sandy beaches and azure blue Arabian seas of Dubai may remain hidden for now, but they can not hide forever.
###