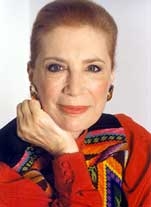 Ashland, OR, September 17, 2006 --(
PR.com
)-- Ilana Rubenfeld Ph.D knows first hand what having a conversation with the body means. A gifted violinist at the Julliard School of Music, Rubenfeld was well on her way to become the first woman conductor in the music scene when a debilitating back spasm cut short her music career. It was at that point that Rubenfeld turned to the resources of her body and transformed trauma into triumph by embarking on a personal mission to look for answers in the body's wisdom. The result is "The Listening Hand: The Rubenfeld Synergy Method of Talk and Touch" which made her a world-recognized pioneer in integrating psychotherapy, body work and intuition. "You can learn to develop 'listening hands' in order to 'hear' changes in the body," she says. Talking with the body is the first step towards healing and integration.
For Ilana, talking with the body is crucial for integrated healing. Emotions reside and are held inside the body. Any change or event produces a ripple effect throughout the entire physical, emotional, mental and spiritual system of a person. This ripple effect changes one's equilibrium which means that a traumatic event has the power to "freeze" a person physically in the form of chronic neck, back or joint pain and emotionally in the form of depression, despair and anger. Unfreezing or thawing the body at emotional and physical levels means retrieving the memories that have been locked in the cells and re-integrating them through touch and talk with new and present perspectives.
How does one talk with the body? Rubenfeld discusses several ways to open and maintain a steady dialogue with the body. The first way is touch. "Touch," says Rubenfeld, "is a viable, accurate system of communication." Think of the sense of security and warmth an infant feels when he is cuddled by his mother. Returning to touch is returning to the body's primal language.
Another form of body talk is good-humored, not sarcastic, laughter. Laughing dissolves fear and creates new neural pathways in the brain. Laughter dissolves patterns (which are usually petrified in the flesh) and allows for thinking outside the box. And laughter, says Rubenfeld, "is all-pervasive in Rubenfeld Synergy."
So does tuning into emotional energy fields. Being aware of one's own aura and how it interacts with another person's aura is essential to understanding where one stands. Consistent caring for one's being is a form of body conversation. A continuous dialogue with the self is necessary for balancing work and personal life, self and others, the heart and the head. On–going self care requires vigilance, the ability to listen to the body and take time out to address the issues the body is expressing.
Having a talk with the body can be as simple as surrendering the self to humor, taking an hour off for massage or bodywork before dealing with problems and issues. The "conversation" will make these problems look a whole lot more manageable.
To tune into "Reclaiming the Body's Wisdom" with Ilana Rubenfeld and Mary Desaulniers, log onto the 7th Wave Network at www.7thwavenetwork.com. Callers are welcome during the Noon Pacific/3PM.Eastern live broadcast every Thursday starting October 5, 2006 by calling toll free 866-472-5795 or emailing questions to mary@greatbodyat50.com .
Past shows will be available by On Demand and podcast download.
For more information on program details visit the website:
www.GreatBodyat50.com
Contact Person: Mary Desaulniers
519-652-9665
###