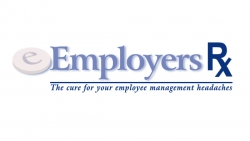 Lake Worth, FL, September 22, 2006 --(
PR.com
)-- Employers Rx LLC, a South Florida HR consulting firm launched their new B-2-B website peo-quote.com (http://www.peo-quote.com) at the (NAPEO) National Association of Professional Employer Organization annual conference. Attending the 3 day event were many industry leaders, including Dale Hageman, CEO of Accord HR, Robert Beck II, Chairman of AlphaStaff Group, and Michael Viola, Executive VP of Oasis Outsourcing, Inc.
Employers Rx Founder Bruce Silver and Client Relations Director Carole Bebout were on hand to explain how peo-quote.com will enhance an HRO's or PEO's exposure, and increase their sales. "The reaction to our new HR outsourcing website has been terrific," said Ms. Bebout. "We are in the process of finalizing agreements with several leading firms from across the country. A few of the companies are in the Northeast, Florida, Georgia, Louisiana and Texas in the South, and as far west as Utah and California. We have even had requests from professional employers in Hawaii and Canada."
The peo-quote.com website will showcase leading employee leasing, HR outsourcing companies, and professional employer organizations nationwide. Business owners from across the country can easily find the right HR outsourcing solution for their company. With a click of the mouse, busy executives will now have the ability to examine the different and varied benefits and services offered by qualified HRO's and PEO's doing business in their state.
Companies with 5 to 500 employees operate more efficiently and effectively when outsourcing their non-productive administrative and regulatory tasks. Businesses operate more profitably when executives focus on more important issues such as marketing, product development, or sales. Most employers can benefit greatly from reduced workers compensation rates and by working with risk managers, whose job is developing programs that foster a safe and productive workplace.
Visitors to the peo-quote.com website are greeted with a clean, user-friendly interface. Business owners will have the ability to click on their state and compare details of 8 key areas that professional employer organizations administer for clients including payroll, health insurance, HR systems, risk management, and workers compensation. When fully populated, the site will offer a choice of PEO's in all 50 states. Quotes can be requested from all of the companies viewed, or select only the firm who's coverage and services best fits their needs.
The website is available for viewing by logging on to http://peo-quote.com. Contact Bruce Silver of Employers Rx LLC by phone at 877 PEO-CURE (736-2873), or email to bruce@employers-Rx.com for additional information.
Employers Rx LLC is a national HR Outsourcing consulting firm. Our focus is helping businesses find the right HR outsourcing solution for their needs. We assist companies with 5 to 500 employees to be more profitable by outsourcing their non-productive employee management functions, saving business owners time and money.
###
Contact Bruce Silver
Managing Member
Employers Rx LLC
bruce@employers-Rx.com
(877) PEO-CURE
www.employers-Rx.com