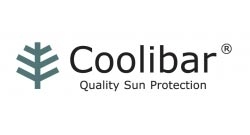 Minneapolis, MN, September 25, 2006 --(
PR.com
)-- Coolibar, the nation's leading provider of quality sun-protective clothing, today announced the appointment of Dennis Thalhuber as its chief financial officer (CFO). Thalhuber brings more than 20 years of finance and management experience to the company.
In his new role, Thalhuber will be responsible for managing Coolibar's financial strategies. The appointment comes at a time of significant growth for the company as it continues to meet demand for its unique, lightweight garments that block 98 percent of the sun's harmful ultraviolet rays.
"Dennis' financial knowledge and expertise will serve as a significant asset for Coolibar and its senior management team in building our continued success. We welcome him on board," said John Barrow, founder and President of Coolibar.
Mr. Thalhuber was previously the CFO of Gentra Systems, a venture capital funded DNA/RNA isolation solutions company that was purchased by Qiagen in 2006. Prior to Gentra, he was Vice President of Finance/Controller at Spine-Tech, a publicly held spinal implant company that rapidly grew from clinical studies to over $100 million annual sales. Spine-Tech was acquired by Sulzer Medica in 1998. Earlier in his career, he was the Controller/Investment Officer at North Star Ventures/Adler Management.
"I'm thrilled to be joining Coolibar during this exciting time in the company's growth," said Thalhuber.
Mr. Thalhuber holds a Bachelor of Arts degree from the University of St. Thomas.
About Coolibar
Coolibar was founded in 2001 to bring Australia's world-leading approaches in sun protection to the American market. The company has extensively redesigned Australian sun protective clothing styles to meet the tastes and needs of fashion- and health-conscious Americans. For information about Coolibar, go to www.coolibar.com or call 1-800-926-6509.
###