Compellent's Thin Replication Redefines Disaster Recovery by Cutting Bandwidth and Storage Management Requirements in Half
Capabilities of newly released Storage Center 3.5 deliver business continuity at a fraction of the cost of competing replication solutions.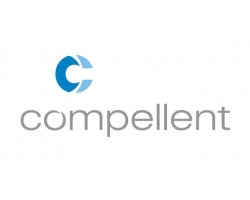 Minneapolis, MN, October 16, 2006 --(
PR.com
)-- Compellent Technologies, a provider of affordable and modular enterprise storage solutions, today announced the availability of Storage Center 3.5 with Thin Replication. Thin Replication lowers capacity, bandwidth and management costs to deliver multi-site replication without the traditional cost or complexity.
"Disaster recovery shouldn't have to be a harsh set of tradeoffs," said Brad O'Neill, senior analyst for The Taneja Group. "One of the largest ongoing expenditures for any disaster recovery solution is dedicated bandwidth. Compellent's Thin Replication addresses this pain point and many others with innovation that differentiates them from other storage vendors."
Thin Replication extends the replication capabilities of Compellent's storage area network (SAN) with new features that cut bandwidth and management requirements by up to 50 percent over traditional products. With an unprecedented six-clicks to remote replication and a centralized, point-and-click view of both local and remote configurations from a single console, Thin Replication also sets a new standard for replication management.
"Continuous data availability is an absolute requirement to ensure our operation stays on track," said Chris Lake, corporate IT manager for Sundt Construction, one of the nation's largest diversified construction companies with more than $720 million in revenue in 2005. "We have Storage Center SANs in our primary and secondary data centers and Thin Replication gives us the ability to instantly recover to any point-in-time from either location, ensuring business continuity. The Compellent replication solution reduced our anticipated bandwidth and management time requirements by fifty percent."
Thin Replication
is based on five technological advantages that lower bandwidth and management requirements:
• Bandwidth Simulation: Right-size initial bandwidth purchase by accurately estimating requirements upfront based on actual data.
• Bandwidth Shaping: Customize transfer rates based on link speed, time of day and replication priority.
• Multi-Site Setup and Management: Streamline deployment with wizard-based setup and administration.
• Instant Verification and Recovery: Confirm replication success with a few mouse clicks, test with no impact on operation.
• Bandwidth Optimization: Create volumes based on only written data, intelligently transfer only the changed blocks of data thereafter, and utilize de-duplication to ensure the same block of data is not sent twice.
Available in the newly released Storage Center 3.5, Thin Replication is delivered via two software applications, Remote Instant Replay and Enterprise Manager. Remote Instant Replay provides continuous and unlimited snapshots (Replays) to deliver state-of-the-art asynchronous or synchronous replication capabilities.
Enterprise Manager is a powerful storage resource management (SRM) application that streamlines replication with comprehensive and easy-to-use management features capable of monitoring and controlling all local and remote Compellent environments from a single unified interface. Customers can further simplify replication by connecting directly via an iSCSI card in the controller to transfer data over existing IP networks without a costly third-party protocol converter.
"Replication has never been this easy or affordable," said Bruce Kornfeld, vice president of marketing for Compellent. "Thin Replication removes the traditional boundaries to storage replication implementation and brings disaster recovery within reach for every business."
Thin Replication is available immediately through Compellent's international network of business partners. Remote Instant Replay starts at $15,000 per site to add replication capabilities to an existing Compellent SAN.
About Compellent
Compellent delivers affordable, modular storage solutions exclusively through business partners that provide companies of all sizes enterprise storage capabilities without big system costs or complexities. Designed by network storage and virtualization pioneers, Compellent enables any business to cut storage expenditures in half, recover from data hazards within minutes, scale to any capacity across any technology and easily manage its storage without adding staff. Headquartered in Eden Prairie, Minn., Compellent has raised more than $53 million in financing from leading investors including Cargill Ventures, Centennial Ventures, Crescendo Ventures, El Dorado Ventures and The Nomura Group. For more information, visit www.compellent.com.
###
Contact
Compellent Technologies
Rob Davis
612-338-3900
www.compellent.com

Contact