Local Massage Therapist Appointed State Director of Emergency Response Massage International (ERMI)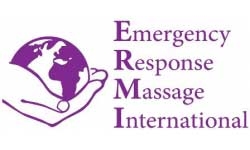 Phoenix, AZ, October 18, 2006 --(
PR.com
)-- Corey Richason, a local massage therapist based in Phoenix, has been asked to accept the position of Arizona director for Emergency Response Massage International (ERMI). Corey plans on providing a local voice in this organization as well as offering training at the local level. In addition, Corey's private practice, Vital Kneads Massage Therapy, offers clients muscular therapy in the comfort of their home, hotel room, or office.
Founded in June of 2005, ERMI has more than 1,000 members in the United States and the UK. The purpose of ERMI is to give care to the care givers in the event of an emergency. ERMI massage therapist are all licensed professionals and volunteer their time to give back to first responders. "I am proud to be part of something that can effectively lower the stress levels of our first responders while giving back in this profession. Being non-profit and having our membership give back to the community benefits everyone", says Mr. Richason. Early this week, Corey returned from an unprecedented training and brainstorming event in Asheville, NC (the current home of ERMI). Eighty percent of the current states with an ERMI chapter were represented.
Mr. Richason is from Phoenix. He has been a practicing massage therapist for almost 5 years as well as being an educator in the field. Last week, Corey returned from a training and brainstorming session in Asheville, NC (the home of ERMI). In addition, he volunteers his services at many local sporting events.
If you have questions about massage or are interested in scheduling an appointment, please contact Corey at 623.329.7175 or visit www.vitalkneads.net. For more about ERMI, call Corey or visit www.ermassage.org.
###
Contact
Vital Kneads Massage Therapy
Corey Richason
623-329-7175
www.vitalkneads.net

Contact