CreditCards.com Offers the New Discover Business Card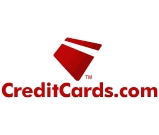 Austin, TX, October 25, 2006 --(
PR.com
)-- CreditCards.com, the Internet's #1 website to search, compare, and apply online for credit cards, today announced the addition of the Discover Business Card to the site's wide selection of business credit cards. Discover Card's recent entry into the business credit card marketplace is gaining widespread attention as it aggressively extends its powerful brand and industry-leading rewards into this rapidly growing segment.
While already featuring Discover Card's wide array of consumer credit cards, CreditCards.com is pleased to leverage the companies' ongoing strategic relationship to now include this new business card product. As Dan Smith, CEO of CreditCards.com, explained, "We remain committed to offering our customers the most up-to-date credit cards from the industry's leading issuers like Discover Card. So, we're especially excited to offer our small business customers the opportunity to learn about and apply for the Discover Business Card, as it offers compelling value to the small business owners nationwide."
The Discover Business Card provides a low 0% introductory APR and a host of rewards on business purchases. Small business owners will appreciate the ability to save money with unlimited cash rewards that never expire, earning a 5% Cashback Bonus on office supplies, 2% on gas purchases, and up to 1% on all other purchases. Additionally, cardholders can make use of fee-free PurchaseChecks that also earn cash rewards and provide the same rate and payment grace period as the Discover Business Card. Meanwhile, tracking business expenses is a snap with categorized quarterly and annual card statements, while employee cards allow you to customize limits and follow employee expenditures via monthly spending reports.
About CreditCards.com
CreditCards.com,
http://www.CreditCards.com
, is a free online resource for consumers to search, compare, and apply online for credit cards, featuring leading offers from the nation's largest credit card issuers. The searchable and easy-to-navigate website arranges credit cards by category, such as low interest, balance transfer, instant approval, rewards, cash back, students and small business. Consumers can also search for credit card offers by card type as well as by card issuer.
Contact:
Ben Woolsey
CreditCards.com
Ph.512-996-8663 ext 106
Fax: 512.249-5299
Email: PublicRelations@CreditCards.com
###
Contact
CreditCards.com LP
Ben Woolsey
512-996-8663 x106
http://www.creditcards.com
PublicRelations@CreditCards.com

Contact