The ReVisor® Now Available through Orvis
Obsessive Products, Inc., (OPI) announces the availability of the ReVisor® on The Orvis Company, Inc. website. The ReVisor® is featured in a new Orvis product promotion "Hot New Fishing Gear."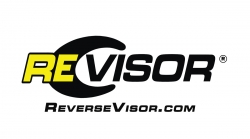 Tampa, FL, October 24, 2006 --(
PR.com
)-- Obsessive Products, Inc. (OPI) announces the company's newest version of the
ReVisor®
- the attachable reverse visor – is now available at www.Orvis.com. The product is a UPF 50+ rated sun protection solution for the outdoor enthusiast who enjoys wearing a cap.
The Orvis Company, Inc.
(Orvis) is one of the nation's largest specialty outfitters and fly fishing retailers.
Designed to add sun protection to one's ears and neck while wearing a ball cap, the ReVisor® gives anglers an alternative to the traditional drape or guide hat. Easily attachable to one's favorite cap, the ReVisor® features an adjustable strap and Velcro tab to provide a comfortable and secure fit. When one's time in the sun is over, the ReVisor® is easy to take off and stow away.
The sun protection benefit provided by the ReVisor® is easily identifiable. Its comfort and easy on-off application are two additional benefits for anglers. Often times getting to a favorite fishing spot requires a long hike to a secluded stream. That trek can begin in the early pre-dawn hours when the sun is not an issue. The ReVisor® allows the fly fisherman the convenience of a ball cap with the sun protection of a traditional wide brim hat – the ReVisor® is at the ready when the angler needs it most.
OPI is proud to be included in the Orvis portfolio of quality outdoor gear. OPI Director of Marketing, Rick Fueyo, says the fact that an established and influential retailer in the market has picked up the product gives the ReVisor® immediate credibility. "We believe we have a great product but Orvis saying so makes the claim that much stronger," says Mr. Fueyo. The Orvis agreement calls for the ReVisor® to be available online with the potential of expanding distribution into Orvis retail stores and the over 500 Orvis endorsed outfitters nationwide. Currently the ReVisor® is available on the web at www.ReverseVisor.com and www.Orvis.com, OPI is in discussions with several outdoor specialty suppliers to expand distribution of the ReVisor® into brick and mortar retail outfitters.
For additional information on the news that is the subject of this release, contact Rick Fueyo or visit www.ReverseVisor.com. The ReVisor® is a patented and trademark registered product.
About Obsessive Products, Inc.:
Obsessive Products, Inc. is a Florida based company focused on the innovation of outdoor products that improve the outdoor enthusiast's outdoor experience. Privately held, the company enters its fifth year. This is the third version of the ReVisor®.
About The Orvis Company, Inc.:
Founded in 1856, Orvis pioneered the mail order industry in the United States, operates a chain of retail stores in the U.S. and England including its Flagship store in Manchester, VT; and maintains a network of over 400 dealers worldwide. Orvis donates five percent of pre-tax profits each year to environmental programs. You can read more about Orvis at www.orvis.com.
Contact Information:
Rick Fueyo - Director of Marketing
Obsessive Products, Inc.
Toll Free: 877-ReVisor (738-4767) Direct: 813-417-1246
rfueyo@ReverseVisor.com
www.ReverseVisor.com
###
Contact
Obsessive Products, Inc.
Rick Fueyo
877-ReVisor (738-4767)
www.ReverseVisor.com

Contact