'Tis the Season to Make Peace
Conflict Resolution Expert Sponsoring Contest to Give Away Two Pro Bono Mediations for the Holidays. Involved in a draining workplace, partnership, business or family estate dispute? Peacemaker offering holiday gift. Enter to win a pro bono conflict resolution mediation session with experienced peacemaker.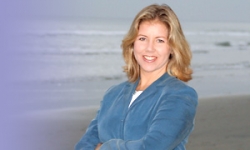 Bloomfield, NJ, November 21, 2006 --(
PR.com
)-- Tis the season of love, joy, peace. Peace? More often than not, our business and family lives are marked by an absence of peace during this holiday season. Yet, peace is priceless and unresolved conflict is costing you and your business more than you imagine. There is hope this holiday season as you can now enter to win a pro bono conflict resolution mediation session.
Are you plagued by any of these peace breakers? Is a business partnership dispute draining your business or former business? Are siblings fighting over a deceased parent's estate? Has your business been sued by a competitor? Has an employee sued your company claiming discrimination, retaliation or some other workplace issue? Have you been wrongfully discharged from your company?
The causes of conflict in our society are endless… Yet, more often than not, we choose the fight or flight solution. Parties choose to fight it out in court and end up with these results: i) large sums of money spent on legal fees and costs; ii) lost time as the dispute drags out in court for years and your time is taken away from your important activities to litigate; iii) increased friction and tension as your important relationships are further damaged through the adversary process; and iv) stress and tension with the risk and uncertainty of the jury's or judge's decision.
Frequently, the cost of litigation and the lack of satisfying results are much greater than any proposed benefits. Alternatively, we flee and we ignore the conflict. Yet, the success rate of avoiding conflict is zero. The issues are still there and the lack of resolution is costing you more than you think.
To help solve this problem, Kristina Haymes, MA, JD the founder of Making Peace Mediation LLC mediates throughout the New York metropolitan area and throughout California. Kristina has decided to help make peace this holiday season. She is sponsoring a contest where disputing parties can enter to win a free (pro bono) mediation session of up to 6 hours of her time. Kristina normally charges $300 per hour to meet with disputing parties and work with them to resolve their conflict. Kristina has over 90% success rate with parties that voluntarily choose to mediate their conflict.
Mediation is a tool used to resolve conflict where conflicting parties meet with a third party "mediator" who is trained and skilled in conflict resolution. The mediator works with the parties with the goal of helping the parties come to a mutually satisfactory resolution of the conflict. The mediator does not decide "who wins" – the parties are guided to create win-win solutions that focus on fairness and long term interests and goals.
Kristina Haymes states, "Mediation can be magical. I have worked with parties who thought they would never speak again, who thought a resolution was impossible, yet through the power of this process and a persistent mediator, the parties were able to come to an agreement. It is incredibly empowering and can be a transformative experience."
Are you ready to make peace? Contact Making Peace Mediation today, send in a short letter stating why your dispute should win the making peace contest and mail it to:
Making Peace Mediation LLC
7 Edgewood Rd.
Bloomfield, NJ 07003
Or, you can go to www.kristinahaymes.com and fill out a "contact" form to enter to win. All entries must be received by December 18, 2006.
###
Contact
Making Peace Mediation LLC
Kristina R. Haymes
973-338-0075
www.kristinahaymes.com
Ann Lauda

Contact