Rainmaking Secrets of Top Mediators Revealed in New Product
New multi-media product reveals success secrets of world class mediators and teaches mediators and conflict managers how to attract clients and build their dream practice.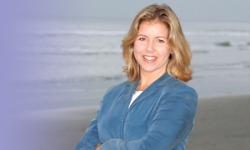 Bloomfield, NJ, November 21, 2006 --(
PR.com
)-- More and more lawyers, therapists, social workers, engineers, judges, contractors, real estate professionals and conflict resolution students are discovering the rewarding field of mediation, ADR (alternative dispute resolution) and conflict management. Yet, many of these people struggle with figuring out how to successfully attract clients and build a thriving mediation or ADR practice. The Mediation Business & Marketing Success System (which includes the Ultimate Mediation Marketing Plan) was created to help solve this pressing problem.
Kristina Haymes, an attorney who felt called to the field of mediation, created the success system. Kristina was compelled to create this system because, as she began her mediation journey, everyone she consulted recited the popular refrain, "Don't quit your day job." Yet, Kristina knew that there were mediators who had made mediation their "day job" and were earning a substantial income doing it. She sought out the best of the best - pioneers and leaders in the field - and convinced them to share their secrets with her.
In eight live recorded 60 minute interviews, these world class mediators reveal: how they got started; what it takes to be a successful mediator; mistakes they made; what attracts clients; what is a waste of time, energy and money; and visionary thoughts about the future of the field.
In addition to the audio interviews, the success system contains the Ultimate Mediation Marketing Plan, which walks people through a step-by-step process built upon Kristina's Mediation Business Mastery Model ™ of how to attract clients and build a dream practice.
Mediators and conflict management professionals serious about building their dream practice will want to pick up a copy of the success system at
http://www.mediationmarketingsecrets.com
, orders may also be faxed to (973)859-7870, hurry as there are only 10 sets left in the initial production and they won't last.
###
Contact
Making Peace Mediation LLC
Kristina R. Haymes
973-338-0075
http://www.mediationmarketingtips.com
http://www.mediationmarketingsecrets.com

Contact