Christian Real Estate Network Claims it is Now the Largest Faith-Based Real Estate Network in the World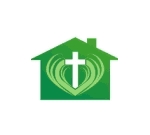 Villa Park, CA, November 27, 2006 --(
PR.com
)-- As of November 1st, 2006, after accepting its 1,000th member, the Christian Real Estate Network (CREN) claims it has moved into position as the largest faith-based real estate network and association in the world.
Began in January 2001, the network looks to connect buyers and sellers with Christian real estate agents, loan officers and other real estate professionals across North America. Despite early opposition, CREN was able to quickly grow into one of the largest affinity real estate associations in existence.
Focused mostly on the Christian community, the network advertises in order to find customers that are specifically looking for Christian real estate agents.
Co-founder and CEO Bart Smith stated, "It is a blessing to be able to connect people with Christian real estate agents. We feel that given a choice, most people would choose to work with someone they have compatibility with. Our service just happens to be geared toward the Christian community."
He further went on to state: "There are very few companies that do what we do, and none of them have the same vision. We foresee an association of 5,000+ members in the years to come with membership reaching out to other services related to the real estate industry. We are especially interested in expanding our services to help churches find property as there is a great need for this around the country."
Co-founder and President Justin Smith also comments on the quick growth and popularity of CREN, "I attribute much of our growth to a change in paradigm around the end of 2005. We came to realize that we were limiting the growth of the network by being too narrow in our vision. So in early 2006, we expanded the scope of the CREN association membership. These changes allowed for a wide range of needs to be met for members in a group that wasn't only focused on receiving referrals, but networking and referring to each other as well. The influx of new membership immediately tripled and that is what brings us to the present; over 1,000 members, with no slow down in sight. It has truly been exciting to watch the network grow."
About Christian Real Estate Network (CREN):
http://www.hismove.com/about
The Christian Real Estate Network (CREN) provides relocation assistance to people across the and that are specifically looking for a Christian real estate agent. The CREN association also includes membership that caters to loan officers, appraisers, property managers, inspectors, and more.
Contact Details:
http://www.hismove.com
info (at) hismove.com
Toll Free: 877-800-4300
Fax: 303-663-1560
###
Contact
Christian Real Estate Network
Justin Smith
877-800-4300
www.hismove.com

Contact