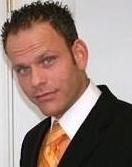 Westchester County, NY, June 20, 2010 --(
PR.com
)-- Extreme Marketing and Consulting is proud to announce their new website,
http://www.ExtremeOnlineMarketingSolutions.com
. Mike Luchen has been marketing for years and he feels he can give back to others with the same devotion he has done for himself for years.
There is so much more to marketing & publicity than building a website and marketing it. Yes, not everyone can place top 10 on Google nowadays; Extreme Marketing can do much more. Let's say even if your website makes it to the top of a Google search, does that mean your potential client or customer will do business with you? Of course not. What they do is not only get your site ranked high, they follow it with videos of you talking about how your clients or customers benefit by using Extreme Marketing and Consultants services and tons of press releases. Now if you were a consumer and did a search, what if your website came up #1 with tons of other publicity ranked 2 or 3 on Google, Yahoo, Aol and MSN? You can be sure that you would get the initial business and phone call.
They are located in Westchester County, but they cover all of New York but prefer Westchester, Putnam, Rockland, Brooklyn, Long Island, Queens, Staten Island and Manhattan. They want to be able, if need be, to sit down with their clients and to keep it on a personal basis, so any other location would almost make that impossible.
Extreme Marketing and Consulting pretty much covers any sector, but their specialties are law firms including DWI, divorce, real estate attorneys, medical facilities including doctors, dentists, plastic surgery, podiatrist and optomologists, consulting firms, real estate companies and real estate agents, insurance companies, accountants - CPAs, contractors, computer service companies, loan modification companies, mortgage companies - mortgage lenders or brokers, studios - photographers, video, management services - property management, cleaning services - dry cleaning, floor, residential specialty, credit repair & consolidation specialty and most other service or sale firms.
If you are looking to take your business to levels you did not think were possible at a price you can live with, please call them right away at 914-316-9486, or visit their website. their site talks about the reasons why you need much more than just having your website rank #1 on Google and the importance of follow up publicity and press releases.
###