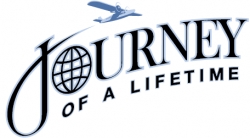 Del Mar, CA, December 17, 2006 --(
PR.com
)-- Stamp-It Productions, Inc. announces contest to find young adult travel contestants.
Lareesa Dawn knows how hard it is to become a bona-fide international traveler. That's why she's teamed up with Kjersti Rachelle and Maria Elena in making it a little bit easier for the i-Generation to travel the globe. These three vivacious young adults have formed a company called Stamp-It Productions, which announced today that they are holding an on-line contest to find the most compelling stories from young adults around the globe. To enter, contestants just have to register at http://www.JourneyOfALifetime.com, create a short video clip that shows why their "Journey Of A Lifetime" deserves to be the selected contestant winner, and upload it at http://www.YouTube.com/JourneyOfALifetime.
Like many reality TV shows, this contest will rely in part on the voting public to help choose the winner. Anyone who wants to can view the contestants' video clips and vote for their favorites online at
http://www.JourneyOfALifetime.com
. The top twelve highest ranked entrants may be named finalists, subject to review by the Casting Committee, and given a chance to win their own "Journey Of A Lifetime."
Unlike hit TV shows Extreme Makeover: Home Edition and American Idol, which focus on contestants that have one particular issue or kind of talent, Journey Of A Lifetime encourages a much broader range of applicants. Aspiring international travelers can submit a tape of themselves explaining why their story deserves to become a winner for Journey Of A Lifetime.
In addition to those finalists voted on by the audience, the travel goddesses will each be intimately involved in the selection of all finalists.
The CEO of Stamp-It Productions, Kendell Lang, believes the timing couldn't be better. "This is an incredible story of young adults coming together to impact their peers and positively influence their culture. I am proud to help them implement their vision and let other young adults know that there is much more to travel than just MTV's Spring Break or Girls Gone Wild. These are passionate and caring young adults who have a heart to share some of life's blessings which they've experienced by giving back. Do you have a dream that has become the backdrop of you imagination? A place that is calling to you? When you close your eyes and envision yourself "anywhere else but here," where is that anywhere else? Can you hear the people; what language are they speaking? Can you smell the air; what is that savory sensation? Can you feel the sun, the wind, the rain; how does it caress your skin? Can you see your dream of travel; can you see it come true? Can you see yourself in that dream; how has it changed you; how has it nourished you; how has it enlightened you; how has it become part of your soul? Journey Of A Lifetime is about answering those questions and allowing the audience to really see how travel can impact lives."
About Stamp-It Productions
Stamp-It Productions is a global media company that captures the cultural change of young adults seeking purpose in their life by producing compelling travel entertainment leading to self-discovery delivered via digital media like iPod, YouTube, and MySpace; the tools our target audience uses to receive its content. Stamp-It Productions, Inc. is a young adult travel entertainment organization that encourages social interaction through the production and peer sharing of unique travel experiences. We are a Community content production company focused on delivering high-quality travel content for television, DVD, broadband, web and wireless delivery. Our flagship product is the new reality TV show called Journey Of A Lifetime.
Contact:
Francesca Seckinger
Full Spectrum Marketing
Phone: 310.251.4398
E-Mail: fseckinger(a t ) full-spectrum-marketing.com
###