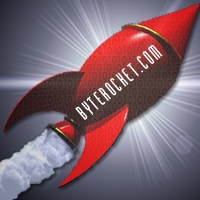 Dayton, OH, December 22, 2006 --(
PR.com
)-- ByteRocket, a start-up firm located in Dayton, Ohio, has just released a major upgrade to its Web-based file sharing service. MyOtherDrive.com is a free 5GB hard drive with an Explorer(r)-style interface that provides storage anywhere Internet access is available and the ability to allow access selectively to others.
Although http://myotherdrive.com handles photo-sharing especially well (pictures can be uploaded in batches and rotated after uploading), any file type can be stored on the site: office documents, PDFs, videos, music, and photos.
In addition to offering the same benefits as other photo-sharing sites, such as Yahoo, Flikr, and SmugMug, MyOtherDrive.com competes with broader file-sharing sites Kazaa and eDonkey, and even YouTube. However, MyOtherDrive.com users can specify who can access the files on their site - a significant advantage over other "public" sites.
The distinction between private and public content is an important one: because MyOtherDrive.com permits adding groups, such as family, friends, and coworkers, you can share your personal/family photographs with family only, and your public photographs and files with others. You control how to share your content: you can make everything public or you can create multiple groups and be selective about which group sees what content.
In addition, the email (invite) feature builds a "Friends" list out of your social network. You can invite anyone to view the pictures or files that define you. You can also email out a hyperlink to others that lets them view your pictures, even if they are not a member of MyOtherDrive.com.
The site runs as a Java applet similar to the Microsoft Windows(r) Explorer(r) or ACDSee (r), permitting the user to create a folder "hierarchy" on the left side of the screen with a list of files on the right. Images conveniently display as thumbnails. Future enhancements to MyOtherDrive.com include more "social networking" features, such as blogging, photo/video tagging, and friends search.
MyOtherDrive.com is ByteRocket's first public site.
Link: http://myotherdrive.com
Contact: John DeRegnaucourt, VP Marketing
Phone: 937.760.9995
Ad Sales: Contact Dan Marciniak, Sales Manager
Phone: 937.430.1223
###