CAL Business Solutions Inc. Helps Local Retail and Distribution Company Use Technology to Increase Sales and Position Itself for Growth
Kloter Farms sought an IT infrastructure that would allow the family owned company to realize its vision of improved management information, streamlined business processes and reduced costs. Connecticut based CAL Business Solutions Inc. implemented a new Microsoft Dynamics™ GP accounting system and complimentary technology. As a result, Kloter Farms is realizing its technology vision, has steadily increased its sales and is poised for continued growth.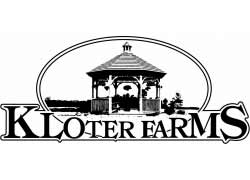 Harwinton, CT, January 02, 2007 --(
PR.com
)-- From humble beginnings selling horse carriages and harnesses in 1980, family owned Kloter Farms has grown to become one of the most successful retailers of heavy-duty indoor and outdoor furniture, storage sheds and accessories in the Northeastern United States.
Kloter Farms had previously relied upon a DOS-based system as its accounting backbone. While the system met Kloter Farms' day-to-day accounting demands, it wasn't able to accommodate the company's increasing need for information. In addition, Kloter Farms' accounting system wasn't well integrated with other critical systems, including the company's point-of-sale system and GoldMine customer relationship management (CRM) system. As a result, Kloter Farms lacked a complete view of its business and up-to-date, decision-driving information about sales, orders, customers and inventory. In addition, business processing was time consuming because many important business functions had to be performed manually.
Eager for an up-to-date, integrated business system, Kloter Farms began searching for a technology solution provider that could help it integrate multiple systems for increased efficiency, choose and implement a new accounting system and make its technology vision a reality. Kloter Farms evaluated numerous solution providers before selecting CAL Business Solutions, located in nearby Harwinton, Connecticut. "We put together a dream list of technologies we wanted to implement," says Jason Kloter. "CAL Business Solutions researched our dream list realistically and brought to the table solutions that were forward-looking and could be implemented in a realistic timeframe. They had what it took to make it happen."
CAL Business Solutions implemented Microsoft Dynamics GP accounting software, helped Kloter integrate their CRM system and implement a new point-of-sale system from Compass Technologies.
Streamlined business processes. The systems CAL Business Solutions implemented and integrated have helped Kloter Farms increase business efficiency and process orders more quickly. For example, when selling custom-built storage sheds, Kloter Farms strives to meet a four-week delivery time. This goal was difficult to achieve in the past because the shed sales process—everything from specifying the exact dimensions of the structure to ultimately placing the manufacturing order—was largely manual and paper-based. This resulted in considerable processing time and introduced the potential for errors.
By implementing new, integrated software that automates business processes, CAL has helped Kloter Farms eliminate costly, time-consuming paperwork and speed the flow of information from the point at which the order is configured and placed to the point it is received by manufacturing. This, in turn, helps Kloter Farms reduce delivery times and sell more storage sheds.
"We've steadily increased our business since we've used the Great Plains system, and we've radically cut down on the amount of time we've spent doing it," says Jason Kloter.
Better management information—The Microsoft Dynamics GP system that CAL implemented provides Kloter Farms with rapid access to the information needed to run its business more efficiently. "The system provides all the data we need," says Jason Kloter. "If there's a number I need to get a hold of, I can get it out of the system easily. That means we're better able to understand where our profit comes from and increase our potential for profit."
Reduced IT expenditures—Like many family owned businesses, Kloter Farms consistently seeks to keep its IT expenses as low as possible. The company credits CAL Business Solutions with setting up a system that, despite its size and power, can be managed by just one full-time IT Systems Administrator. "One of the things I really appreciate about CAL Business Solutions is their willingness to do as much or as little as we need," Jason Kloter explains. "My vision was to have a system that we didn't need a consultant for—one that we could run ourselves on a day-to-day basis. CAL has done a great job accomplishing that. They've succeeded in making us self-sufficient."
And in situations when technical issues have arisen, Kloter Farms says that CAL Business Solutions has provided support quickly and professionally. In addition, Kloter Farms appreciates the friendly, personalized service it receives from a local partner that has taken the time to understand its business.
So has CAL Business Solutions succeeded in helping Kloter Farms fulfill its technology vision? The answer, in short, is a resounding yes. "CAL Business Solutions has delivered everything they said they would," says Jason Kloter. "All that forward-looking thinking they came up with is in place, working for us and helping make us profitable."
About CAL Business Solutions
Founded in 1982, CAL Business Solutions is a Microsoft Gold Certified partner focused on Microsoft Dynamics™ GP (formerly Great Plains) financial management systems. A dedicated in-house development team, a strong focus on providing seamless system integration and a commitment to outstanding customer service have helped CAL achieve membership in the prestigious Microsoft Business Solutions President's Club five times. Their highly trained staff is made up of seasoned accounting, finance and development professionals who average more than 10 years of field experience.
www.calszone.com
###
Contact
CAL Business Solutions Inc
Anya Ciecierski
860-485-0910 ext 3102
www.calszone.com
cell 203-216-3516

Contact