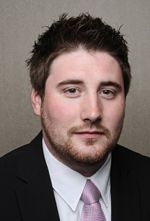 Minneapolis, MN, October 28, 2010 --(
PR.com
)-- Minnesota native, Brenton Hayden, owner of Renters Warehouse, Pink Blue and Sexy Limos, has just been accepted to participate in the prestigious MIT Sloan Executive Education Entrepreneurship Development Program.
Program Overview
The courses introduce participants to MIT's entrepreneurial education programs, technology transfer system, and global entrepreneurial network. The Entrepreneurship Development Program covers the entire venture creation process, from idea generation to building viable global businesses, with special emphasis on the nurturing roles of corporations, universities, governments, and foundations. Using MIT's entrepreneurial culture as a model, participants learn what they need to know in order to develop ideas into successful businesses and to increase entrepreneurial opportunities in their corporations, institutions, and regions.
The program offers an in-depth education focused on top entrepreneurial performance powered by MIT's leading-edge technology and business research. The ten to fourteen hour days consist of comprehensive courses focusing on marketing, sales, strategy, technology, legal issues, and creating successful organizational models.
About Brenton Hayden
Brenton Hayden, age 25, is the owner of Renters Warehouse, Pink Blue, and Sexy Limos. His passion, dedication, and tenacity defines an entrepreneurial spirit.
Renters Warehouse is a soon-to-be franchised property management company headquarted in MN with a branch in AZ. Renters Warehouse is unique in that Brenton has created a niche market in the industry. In one of the worst real estate markets since the 1960's, Renters Warehouse has provided home owners on the verge of foreclosure or short sale an alternative by renting their property out. Brenton calls this type of client an "unintentional landlord." Until recently, there wasn't a company that worked with homeowners who only had one or two properties locally. Typically the term "property manager" was reserved for medium to large real estate investors. With this service, Brenton estimates he saves over 500 people a year from foreclosure or short sale. Since September of 2007, Renters Warehouse has been able to remove much of the risk associated with being a landlord with innovative programs such as the tenant warranty and eviction protection plan. Brenton forecasts posting revenues of over 2 million dollars this year.
Brenton recently launched a sister company to Renters Warehouse known as Pink Blue. Pink Blue is a real estate company that focuses on two niche markets. In one specialty market the agents concentrate on new or small real estate investors helping them create income through rental properties. The second specialty market for Pink Blue's buying and selling agents is working with community servants including police, firefighters, doctors, nurses, teachers, active and retired military. Brenton gives much of the proceeds his company makes in commission representing these clients back to them at closing in thanks for their servitude.
To help educate the public about real estate in general and current trends, Brenton hosts and produces a morning real estate advice show on AM 1280 WWTC the patriot. Brenton also special guests host on AM 1500 ESPN radio Sundays.
Brenton also owns Sexy Limos nightlife limousine services in Minneapolis. According to the popular limousine reservation site, limos.com, it is one of the most booked nightlife limo services in the city.
To view Brenton's company websites, visit www.RentersWarehouse.com, www.Pink-Blue.com, and www.BestRideofYourLife.com
To view Brenton's resume, go to www.Brenton-Hayden.com
###