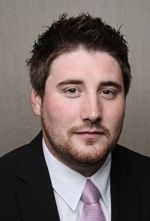 Minneapolis, MN, October 28, 2010 --(
PR.com
)-- Minnesota native, Brenton Hayden, owner of Renters Warehouse, Pink Blue and Sexy Limos, has earned and enjoyed a what can only be called a banner year in 2010. Not only are his businesses growing in a time when others struggle, he has received great recognition.
About the Businesses
Renters Warehouse is a soon-to-be franchised property management company headquarted in MN with a branch in AZ. Renters Warehouse is unique in that Brenton has created a niche market in the industry. In one of the worst real estate markets since the 1960's, Renters Warehouse has provided home owners on the verge of foreclosure or short sale an alternative by renting their property out. Brenton calls this type of client an "unintentional landlord." Until recently, there wasn't a company that worked with homeowners who only had one or two properties locally. Typically the term "property manager" was reserved for medium to large real estate investors. With this service, Brenton estimates he saves over 500 people a year from foreclosure or short sale. Since September of 2007, Renters Warehouse has been able to remove much of the risk associated with being a landlord with innovative programs such as the tenant warranty and eviction protection plan. Brenton forecasts posting revenues of over 2 million dollars this year.
Brenton recently launched a sister company to Renters Warehouse known as Pink Blue. Pink Blue is a real estate company that focuses on two niche markets. In one specialty market the agents concentrate on new or small real estate investors helping them create income through rental properties. The second specialty market for Pink Blue's buying and selling agents is working with community servants including police, firefighters, doctors, nurses, teachers, active and retired military. Brenton gives much of the proceeds his company makes in commission representing these clients back to them at closing in thanks for their servitude.
To help educate the general public about real estate and current trends, Brenton hosts and produces a morning real estate advice show on AM 1280 WWTC the Patriot. He has also created a series of easily understood lists of expert advice related to residential real estate, guidance for renters, and counsel for landlords.
Brenton also owns Sexy Limos nightlife limousine services in Minneapolis. According to the popular limousine reservation site, limos.com, it is one of the most booked nightlife limo services in the city.
To view Brenton's company websites, visit www.RentersWarehouse.com, www.Pink-Blue.com, and www.BestRideofYourLife.com
About Brenton
Brenton's confidence and independent strength stems in part from his personal story. From the age of 14 he has been responsible for purchasing his own groceries, preparing his own meals, and living independently. From age 17, he was completely on his own. If he wants something, he gets it himself without expectations of anything being handed to him. He understands with hard work, discipline all can be achieved. Brenton Hayden has pursued his ambitions with a tenacity and passion that is astonishing. At the age of 25, he has realized great professional and personal success.
Yes, Brenton drives a Bentley, but strongly believes that success is not defined by monetary wealth or personal material gains. His companies contribute to local and national charities on a regular basis. He treats his employees and clients with respect. Having a good time is an important part of every aspect of his life including work. He creates an environment for people who work for his companies that is positive, challenging, and rewarding.
To view Brenton's resume, go to www.Brenton-Hayden.com
Awards and Accolades
The business acumen that Brenton possesses at age 25, his tenacity, hard work and the commitment from his employees has all contributed to the success of his businesses. Certainly the success is realized through revenue, but it has also earned Brenton and his enterprises the following recognition in 2010:
Minneapolis/St. Paul Business Journal "Young Entrepreneur of 2010"
Minneapolis/St. Paul Business Journal "Best Places to Work in 2010"
Entrepreneur Magazine "Emerging Entrepreneur of 2010" Finalist
Member of global organization, Entrepreneur Organization (EO), Minnesota Chapter
Accepted into MIT Sloan Executive Education Entrepreneurship Development Program
Minneapolis/St. Paul Business Journal Ventures Workshop feature as a professional panelist
The employees of Renters Warehouse, Pink Blue, and Sexy Limos along with Brenton look forward to another year of great success and recognition. After 2010, the bar has certainly been raised, but Brenton eagerly approaches 2011 with nothing but confidence.
###