New Hampshire Fitness Company Announces New Wellness Program, Fitness for Employees
Perfect Fit, LLC has announced the release of a new employee wellness program targeted towards companies interested in reducing the costs of lost productivity brought on by employee back injuries.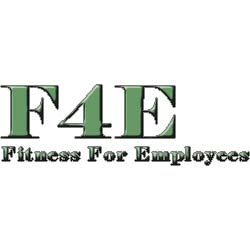 Manchester, NH, January 26, 2007 --(
PR.com
)-- Perfect Fit, LLC has announced the formation of an ambitious nationwide fitness program, Fitness for Employees, targeted towards companies interested in developing or enhancing employee wellness programs. The program's initial project, A Healthy Back in Ten Minutes a Day, takes aim at back injuries and provides functional tools designed to help keep employees fit, healthy, and on the job.
"This is a practical, simple-to-administer employee benefit designed to make your employees strong, healthy, and injury-free," says Dave Soucy, Fitness Expert, Certified Personal Trainer, and owner of Perfect Fit, LLC. "A Healthy Back in Ten Minutes a Day is not simply another 'safe lifting' video – instead this program tackles injury prevention by helping your employees develop a strong, stable, and healthy back. The company benefits as this helps them increase employee productivity and reduce the costs associated with back injuries."
"The reality is that most people, even those who regularly exercise, do not know how to effectively build strength and stability in their core or trunk," says Soucy. "All of the proper lifting technique videos in the world will not help your employees if they do not have the necessary strength and stabilization to carry that box of paper, lift that patient, or handle that jack hammer."
The Fitness for Employees program will provide each employee with an instructional DVD containing comprehensive instruction for simple, safe, and highly effective exercises that can be done at home. In addition, they will have access to a range of tools including downloadable workout routines, a monthly newsletter, health, fitness and nutritional information. All of these tools are designed to help them consistently incorporate fitness as part of their lifestyle, making them healthier, happier, and more productive at home and at work.
Soucy also operates the Perfect Fit Personal Training Studio in Manchester, NH and is the author of several works including The Caveman's Guide to Fitness, Achieving Your Perfect Fit: The 17-Week Body Transformation Course, The Perfect Fit Personal Fitness and Workout Journal, and the healthy-eating cookbook Eating Right Made Simple.
For information please visit www.fitnessforemployees.com.
###
Contact
Perfect Fit, LLC
Dave Soucy
603-792-1859
www.fitnessforemployees.com

Contact