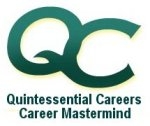 Kettle Falls, WA, March 14, 2011 --(
PR.com
)-- In a tough job market, job-seekers often need professional advice on the best methods for advancing their careers and finding a new job, said Quintessential Careers (http://www.quintcareers.com/) Founder and Publisher Dr. Randall S. Hansen.
"The world is full of people willing to offer advice on job-hunting – some of which is right on target and some of which can be detrimental," Hansen said. "What we wanted to do is identify 15 career experts that together have an amazing breadth and depth of career and job-hunting know-how – and a passion for sharing that knowledge with job-seekers, career-changers, and the entire career community."
"As part of the 15th anniversary of the founding of Quintessential Careers, we are honoring and celebrating some of our favorite career visionaries, gurus, and experts -- people who truly want to help job-seekers understand and succeed in the job-search," Hansen said.
These 15 career gurus collectively have expertise in job-hunting, resume-writing, career branding, social networking, salary negotiation, interviewing practices, and more, according to Hansen. Some of these experts specialize in working with younger job-seekers, some with mid-career workers, others with executives and top management.
Here are the 15 career experts honored with the title Quintessential Careers Career Mastermind:
• Donald Asher: nationally-known speaker and writer, known as "America's Job Search Guru;" specializes in careers and higher education.
• Dick Bolles: the quintessential career expert, known the world over as author of the perennial best-selling job-hunting book, What Color is Your Parachute: A Practical Manual for Job-Hunters & Career-Changers.
• Jack Chapman: nationally-known salary guru and author of top-selling book, Negotiating Your Salary: How to Make $1000 a Minute; founder of Lucrative Careers, Inc.
• Deb Dib: known as the CEO Coach and a branded career communications expert; a career and job-search innovator and founder of Executive Power Brand.
• Louise Fletcher: founder of career industry's leading group blog, Career Hub; author, expert, and resume guru; co-founder of Blue Sky Resumes.
• Maureen Crawford Hentz: nationally recognized expert on social networking and new media recruiting; manages recruiting operations for large global company.
• Tory Johnson: author and inspirational speaker; founder of Women for Hire, a site devoted to helping working women with their careers.
• J.T. O'Donnell: career strategist and workplace consultant who assists workers of all ages find great satisfaction; founder of CAREEREALISM.
• Lindsey Pollak: career consultant, and internationally recognized expert on next-generation and Generation Y career trends; best-selling author of Getting from College to Career.
• Teena Rose: a personal-branding guru, LinkedIn expert, and executive resume-writer with Resume to Referral.
• Steven Rothberg: Internet career and job board pioneer, founder and President of CollegeRecruiter.com, and college student/recent grad job-seeker career guru.
• Miriam Salpeter: author and social media guru who advises career activists on improving their careers; owner of Keppie Careers and Social Resume Spot.
• Eric Shannon: Internet job board pioneer, founder and CEO of LatPro, Inc., the top Hispanic job board; runs DiversityJobs.com and JustJobs.com.
• Wendy Terwelp: nationally-known networking guru, speaker, author, and president of Opportunity Knocks has helped thousands of entrepreneurs and executives in transition.
• Susan Whitcomb: award-winning author and career professional's career guru, founder and CEO of The Academies, which trains and certifies career specialists and coaches.
The full bios of these experts can be found here: http://www.quintcareers.com/Career_Masterminds.html
About Quintessential Careers: For almost 15 years, this comprehensive career development site has been empowering job-seekers of all ages find their ideal careers and jobs. With more than 4,500 pages of content -- from articles, quizzes, and tutorials -- Quintessential Careers offers visitors no-cost content that can improve their lives.
About Randall S. Hansen, Ph.D.: Randall Hansen is the founder and publisher of Quintessential Careers. He has been involved in the career industry for more than 20 years.
###