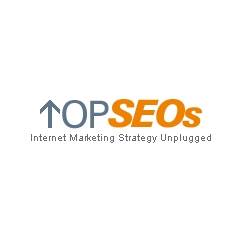 Plymouth, IN, February 22, 2007 --(
PR.com
)-- topseos.com is offering discounted advertising prices for a limited period this month. This latest offer is a part of many others that topseos.com is providing as part of the celebration for completing five years in the internet marketing industry.
"Five successful years of consistent growth needs to be celebrated. We already have strong partnerships with leaders in the industry, but we would like to build relations with more," Bill Peden said.
The offer will be open between the 21st and 28th of February. While there is a 10% discount offer for all advertisers there is a special extension open to a few select firms. Firms that have been advertising with topseos.com since its beginning in 2002 can avail the offer for an extra 5 days till the 5th of March.
"Discounts on advertisement is an incentive for those who are prospective advertisers. The extended period for existing advertisers is a sort of a reward, a way to thank them for their trust in us all through these past five years," Bill Peden added.
At
topseos.com
internet marketing vendors vie for a position on the monthly rankings that testify superior products and services. Given the frequent traffic of vendors and buyers on the website, advertisers are assured that their ads would reach and be clicked by their specific and desired target audience.
For further inquiries, contact service@topseos.com
###