Discount Blood Tests via the Internet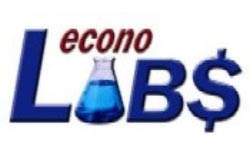 Miami, FL, February 26, 2007 --(
PR.com
)-- Stat Health Screens, LLC, announced today that, beginning immediately, they will broker Discounted Blood Tests to consumers throughout the U.S. - via the internet.
Millions of consumers who use google.com to search for medical information can now locate discounted blood tests within a few miles of their zip code. This service is convenient, confidential, quick and affordable with up to 60% discount for the same blood tests as walk-in labs, hospitals and clinics. For example: "wellness panel" for liver, kidney, urinalysis and cholesterol tests cost about $85.00; these same tests can cost over $350 in walk-in labs, hospitals and clinics.
"This innovative and timely concept attracts healthy people monitoring their wellness, as well as those who want to save money on their physician-ordered blood tests. It's just like shopping for anything else online," said Gail Urban, RN. Individuals simply visit www.econolabs.com or call a toll free number (877.326.6652) for pricing of specific test(s). After payment with a credit card, econoLABS' in-house doctors prepare and sign the paperwork for the nearest Patient Service Center; thus, a doctor's order is not required. These Patient Service Centers are certified under provisions of a federal lab-safety statute; and they are staffed by licensed phlebotomists who draw the blood for certified, national clinical laboratories.
Blood test results are typically available within two days; and can also be faxed to the consumer and/or their physician. Test results are reported as normal or abnormal; and, the normal range is clearly indicated.
While health screens and blood tests are only a part of what goes into a diagnosis, consumers are cautioned that the results should be considered in the context of an overall relationship with their personal physician.
In as much as patients get less face-time with their doctors, these blood tests can provide them with helpful information so that they know what questions to ask their doctors.
To keep costs down, no government or private insurance is accepted.
###
Contact: Efrain Arroyave, MD
www.econoLABS.com
Toll Free: 877.326.6652
econoLABS@aol.com
Contact
econoLABS
Efrain Arroyave, MD
877.326.6652
www.econolabs.com

Contact