PinpointPages.com Announces Its Unique "Equal Opportunity" Search Engine for Local Web Sites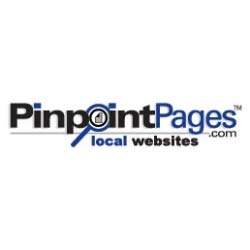 Albuquerque, NM, March 01, 2007 --(
PR.com
)-- Albuquerque native Martin Garcia has created a totally new type of "equal opportunity" search engine for local websites.
Have you ever searched with the Yellow Pages online directory or a big-name search engine only to receive results where most of the first page or pages show Web sites from out-of-market companies that have paid to place their listings first or the companies that spent big bucks to "optimize" keywords on their site?
Garcia's PinpointPages.com search engine lists local companies and organizations by category. When you select a category, the results will come up randomly each time, no matter how "optimized" or carefully worded the listed sites are. He calls this equal-opportunity display "RandomRank."
Any business or organization can list their information for free. The free listing appears in one category and includes all the vital contact information, including the listing organization's Web site.
Local business can pay to buy an expanded ad called a Premium Listing. These paid Premium Listings allow direct click-through to the business' Web site, a space for the business to write detailed information for consumers and a choice of up to seven categories in which the listing will appear. While this buys more space within listing results, it will not affect the random display of search results.
Probably just as innovative is the fact that the organization or business is in control of their own listing at all times. If a business changes location, the owner can log in and change the company listing immediately. There is no waiting until the next printed or online "edition" of a directory to provide accurate information to the public. It is so easy to use that Garcia points out a local restaurant could buy a paid listing and use their extra space to show their daily lunch specials. Local businesses pay $1.00 per month for the Premium Listing and can choose to renew or not on a month to month basis (no long-term commitment). This is more of Garcia's idea about how there should be a level playing field online for local organizations.
Garcia recently made PinpointPages.com local websites his full-time business. If it works well in New Mexico, he hopes to expand the idea to every locality nationwide. (Several out of state businesses have found the site and are already listed, but consumers choose the city and state they wish to search so there will be no bogus search results.)
For more information, please call Martin Garcia at 505-924-2124. For a free listing, visit PinpointPages.com local websites.
###
Contact
PinpointPages.com
Martin Garcia
505-924-2124
http://pinpointpages.com

Contact