e-Business Profits Now Available to Businesses in the Denver Metro Area
World's Largest Internet Consultants Open Office in Colorado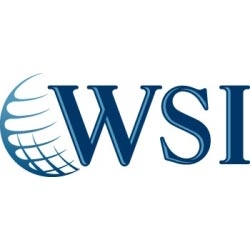 Denver, CO, March 01, 2007 --(
PR.com
)-- There's a new connection in the Denver Metro Internet Industry. WSI (We Simplify the Internet), worldwide leader and leading edge Internet Consulting and Education company, is proud to announce the launch of a new Internet Consultant office to serve the Metro Area.
Headquartered in Toronto, Canada, WSI's latest office will be run by W.T. Boykin Jr., "Chip" who will provide local businesses with specialized Internet business strategies. Chip's WSI office, based in Centennial, will supply attractive, fully-functional e-Business solutions at an affordable price to small and medium sized businesses (SMEs) in the Metro Area. Not just a website provider, WSI offers a complete partnership with businesses, whereby they also offer post-implementation support and statistical reporting packages in their extensive product catalogue.
Prior to joining WSI Chip worked 28+ years in Sales, Marketing and Marketing Research in the pharmaceutical industry for such large firms as Bristol-Myers Squibb, GlaxoSmithKline and most recently Allergan BOTOX®. He also spent 16 years as a US Navy Reserve Medical Service Corp Officer and held a number of positions during that time including Assistant Director of Administration- NR Fleet Hospital 22 and served on the Admiral's staff in Korea for healthcare logistics. Chip has a B.A. in Biology from Swarthmore College and a Masters in Public Management from the Heinz School at Carnegie-Mellon University.
WSI's internationally recognized Internet Consultants assess clients' business needs and opportunities by using the patent pending Lifecycle™ System, an Internet solutions delivery framework. The first step is the Internet Business Analysis (IBA) process, during which Chip will ask direct questions to identify clients' competitive advantage, target markets, online/offline marketing initiatives and objectives of an Internet presence. The client's Internet Solution is then customized - using services such as consultation, design, development, hosting, optimization, site registration and Internet marketing support - to both reduce business overhead and increase profit. A WSI solution is designed to draw qualified traffic to a website leading to more customer conversions online.
About WSI:
Through its network of over 1500 offices in 87 countries, WSI delivers thousands of e-Business solutions to small and medium sized businesses annually. Headquartered in Toronto, Canada, WSI provides affordable Internet related services and technologies that deliver maximum return on investment for businesses. As the world leader in providing profitable Internet solutions to SMEs, making information accessible for all via the Internet is an essential component of their offering. WSI is committed to assisting customers to ensure their websites are accessible for people with disabilities by providing education, guidance, tools and techniques that comply with the worldwide W3C standards.
If you would like more information about WSI and/or to receive a complimentary $500 value Internet Business Analysis (IBA), please visit www.wsimarketing.com/cboykin or contact W.T. Boykin, Jr., "Chip" at cboykin@wsimarketing.com or call 720-851-1127.
CONTACT: W.T. Boykin, Jr., "Chip"
WSI
Phone: 720-851-1127
Cell: 303-562-7800
cboykin@wsimarketing.com
www.wsimarketing.com/cboykin
###
Contact
WSI Internet Consulting and Education company
W.T. Boykin Jr., "Chip"
720-851-1127
www.wsimarketing.com/cboykin

Contact