This 'ASDA' be the Best Way to Stop Smoking
ASDA and the National Council for Hypnotherapy are working together in partnership to help the nation get rid of smoking on National No Smoking Day.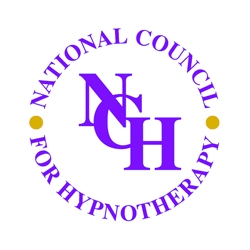 London, United Kingdom, March 02, 2007 --(
PR.com
)-- On National No Smoking Day, 14th March 2007, ASDA has invited Hypnotherapists from the National Council for Hypnotherapy into their stores around the country to talk to their staff and customers about how hypnotherapy can help them to finally get rid of their smoking habits.
Research based evidence shows that hypnotherapy may be the most effective method to help smokers to stop when compared to all other methods. More importantly Hypnotherapy is believed to be the most successful at helping smokers remain stopped.
Many smokers find that hypnotherapy can reduce or even remove the anxiety that smokers sometimes feel when they stop, as well as helping them to control their weight, which for some smokers is an important issue.
Paul Howard, spokesman for the National Council for Hypnotherapy said, "Hypnotherapy works by changing the subconscious beliefs and behaviours that smokers have developed that support their smoking habit.
"The subconscious mind influences our smoking behaviour in several ways, Repetitious behaviour becomes automatic, emotional triggers may mean for example that we smoke when we are bored or stressed, psychological triggers may mean that we desire to smoke in certain places or at certain times. Virtually all smokers use smoking as a reward. These reward systems underpin the belief in the subconscious that they need to smoke.
"Of course these beliefs are inappropriate and by using hypnotherapy we help the subconscious to re-evaluate these beliefs and behaviours and to understand that smoking is damaging, not rewarding," added Paul.
How easy will it be to stop when the subconscious no longer wants to smoke?
The National Council for Hypnotherapy is the UK's largest independent, not-for-profit governing body for Hypnotherapy practitioners. The high standards it requires for membership ensures that all of their therapists must have achieved a certain level of training and demonstrated competence in practice. In addition all their members are bound by a strict Code of Ethics & Practise, which includes the requirement for Professional Indemnity Insurance.
###
For further information please contact Paul Howard, Marketing Director of The National Council for Hypnotherapy by e-mail: at pr@hypnotherapists.org.uk or Tel: 020 8647 9357 or 07917 390014.
Contact
The National Council for Hypnotherapy
Paul Howard
0800 952 0545
www.hypnotherapists.org.uk
020 8647 9357

Contact