Mark Willis, CEO of Willis Group US, Purchases Majority Share in Seis Strat Services, LLC
The Willis Group is pleased to announce that on February 27, 2007 Seis Strat Services became A Willis Group US Company. The Willis Group acquired majority interest in Seis Strat from Jory Pacht, former President and founder.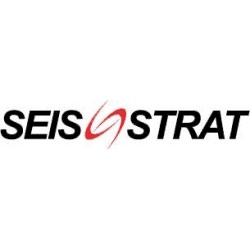 Houston, TX, March 05, 2007 --(
PR.com
)-- Seis Strat, established in 1992, brings a solid foundation of industry leading geology, geophysics and engineering methodology and resources to the Willis Group of companies. Seis Strat has been very successful over the past 15 years providing professional staffing services to some of the most well known names in the oil and gas industry.
Willis Group, LLC is the parent company of several high end staffing and human capital companies. Mark Willis, son of Michael T. Willis (who recently partnered with HIG to purchase majority stock position in Westaff, Inc.), follows in the footsteps of the staffing industry giant, down a proven path to success. Mark Willis established the Willis Group company focused on growing and developing recruit/staffing companies servicing various niche markets. The addition of Seis Strat to the already diverse group will give the Willis Group a formidable partnership in the oil and gas industry and will be well complimented by the existing Administrative, Legal, Accounting, Information Technology and Engineering companies.
Mark Willis, President and CEO of the Willis Group said, "We are very excited about the addition of Seis Strat to our portfolio of staffing companies. We believe the demand for project staffing in the oil and gas industry will be strong for years to come and that Seis Strat is well positioned to establish itself as the "go-to" point for quality oil and gas consultants."
###
Contact
Willis Group US
Delia Dietz
713.961.7339

Contact