Blog Services Provider, Blogging Systems Group, Partners with AgencyLogic, Provider of PowerSites to Expand Blogging in the Real Estate Industry
Blogging Systems creates blogging component to augment AgencyLogic's individual listing Websites.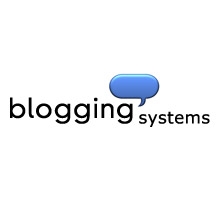 Princeton Junction, NJ, March 08, 2007 --(
PR.com
)--
www.bloggingsystems.com
– Blogging Systems Group, the leading real estate blog provider, and AgencyLogic, the leading single property Website provider team up to revolutionize the real estate industry by providing blogs on single property Websites.
AgencyLogic's PowerSite is a Website devoted to showcasing a single property. With easily customizable formats, it contains all information about a house that a buyer and seller need; including large photos, unlimited text, powerful SEO & marketing tools, unlimited pages and links, free pre-listing feature, and now, a blog.
"AgencyLogic realizes that blogs are a new medium in the real estate industry and that our product needs to incorporate them to continually offer cutting-edge products to our clients," said Stephen Fells, CEO of Agency Logic. "Blogging Systems was chosen as the blog provider because when we think blogs, we think Blogging Systems."
Once a site is registered, it keeps the domain for a full year. With thousands of PowerSites representing more than $5 billion in combined property value, Blogging Systems' blogs will help AgencyLogic further differentiate its service.
"The partnership between Blogging Systems and AgencyLogic helps to increase and expand the presence of blogging throughout the real estate industry," said Richard Nacht, CEO of Blogging Systems. "It allows real estate professionals an additional way to disseminate information to the masses about individual listings."
Blogging Systems' blog platform, which can be used to create Community blogs, Real Estate Marketplace blogs, Intranet and company Marketing blogs, is for companies who want to create an online destination site for news and information pertaining to individual listings, local communities or their real estate target market.
By creating a blogsite for local community members or real estate services companies, professionals are able to:
• increase brand awareness
• generate real estate leads
• gain a competitive advantage
To register a listing on an AgencyLogic PowerSite, visit: http://www.agencylogic.com/
Learn about Blogging Systems' blog platform, read one of their new whitepapers:
For Brokers/Associations - http://www.bloggingsystems.com/lp/agency-logic/index-brokers.asp
For Agents http://www.bloggingsystems.com/lp/agency-logic/index-agents.asp
About AgencyLogic
AgencyLogic is a division of Network Earth, Inc., an international technology company that specializes in Web-based software development for businesses. Network Earth's expertise includes application and Website development as well as new venture startups. It was founded in 1995 by two British technology experts in order to take advantage of new business opportunities in the burgeoning Internet and World Wide Web arenas.
Today, PowerSites are the company's main product, and are revolutionizing the way Realtors are marketing properties online by allowing them to affordably create a single Website for every listing. For more information, please visit www.netearth.com or www.agencylogic.com.
About Blogging Systems Group
Blogging Systems provides real estate blog platforms that produce a low-cost, high results tool for Community networking (both offline and on the internet), effective communication and collaboration, competitive marketing, sales and customer relations.
Blogging Systems provides turn-key blog networks which are the ultimate real estate marketing tool. Ours is a "soup to nuts" approach with experienced blog professionals who guide clients through the process step-by-step. Not only do we provide the most robust real estate blog platform on the market today, we back it up with training and technical support. Clients receive a turn-key system and the training and knowledge needed to use it as a complete real estate marketing system.
For more information about how to add a blog to your real estate marketing tools, visit: www.BloggingSystems.com or call: 800-985-BLOG (800-985-2564).
###
Contact
Blogging Systems, LLC
Jolina Pettice
952 400 0349
www.bloggingsystems.com

Contact