topseos.com Announces Launch of VisibilityMagazine.com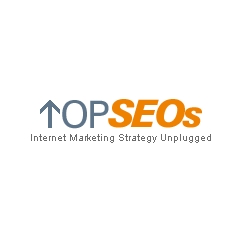 Plymouth, IN, March 12, 2007 --(
PR.com
)-- www.visibilitymagazine.com is the place to be – whether you are a novice or an expert in the arena of internet marketing. The website allows a peak into the exciting new world that "Visibility" promises to be.
This is the first time an established digital presence like topseos.com is aligning itself with the traditional print medium. Use of the print medium would mean that the "Visibility" will introduce the world of internet marketing to a much wider audience. A magazine meant for existing internet marketing players, and the many others that plan to venture into this complex world.
"The kind of interest this magazine generated even before its release is indicative for the kind of success we foresee for it," Bill Peden said.
topseos.com
created its niche five years back with its monthly rankings of internet marketing firms in eleven different categories. In addition to the rankings, "Visibility" will also have interviews with CEOs, opinions, reviews of new products, information about emerging tools and methodologies.
"We don't want to just educate or inform readers. We want to engage and interact with our readers. Internet marketing is the coming together of various—sometimes contrasting—approaches towards the same goal. Visibility will reflect this multiplicity," Bill Peden added.
For further inquiries, contact service@topseos.com
###
Contact
topseos.com
Bill Peden
866-237-8704
www.topseos.com

Contact