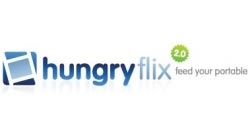 Caldwell, NJ, March 30, 2007 --(
PR.com
)-- HungryFlix.com, an online distributor of digital content, is now offering independent filmmakers with distribution directly into the family room via Apple's hot new set top box.
HungryFlix.com was the pioneer in providing indie films for portable media players such as the Apple iPod and Sony PSP. Now, the web startup has taken that leadership into the next distribution channel--new set top boxes like Apple TV.
Independent action director Nathyn Brendan Masters's new martial arts film "Wages of Sin" is one of the first indie films created with Apple TV in mind. To usher in this new phase of digital self-distribution, Masters has partnered with HungryFlix.com to distribute "Wages of Sin" specifically for portable media players such as the iPod and the PSP (PlayStation Portable) and, now, for Apple TV.
"What Apple has done is basically open the doors for unlimited content," says genre filmmaker Masters, who plays an undercover police officer framed for murder in his ode to B action films "Wages of Sin". "If done correctly Apple TV will be an incredible boon for independent filmmakers and digital content providers worldwide."
Consumers can purchase the Apple TV version of "Wages of Sin" from Hungryflix.com for just $3.99, which is a true value when compared to rental or purchase of large studio downloads from other online sources.
New devices are helping to shape the future of distribution and continue to expand the movie fan's ability to consume content. HungryFlix.com CEO Brian Andrews said, "The Apple TV, Xbox 360, Playstation 3 and Slingbox are all important devices. We are now finally seeing the completion of the online distribution circle. To deliver content into the home via broadband was the first step. We now have the ability to deliver content the 'last 100 feet' to the family room. As the large studios struggle to figure out their place in the new model, independent producers have a great window of opportunity to get their content out there to a wider audience. HungryFlix.com is here to help independent producers do exactly that."
Hungryflix.com is online at www.hungryflix.com. For more information on "Wages of Sin" please visit www.wagesmovie.com.
Contact:
http://www.hungryflix.com
info@hungryflix.com
###