Blogging Systems Group and Ralph R. Roberts Collaborate to Develop International Speakers Blog – Providing Sought-After Content from Industry Leaders to the Masses
The International Speakers Blog will serve as one-stop destination to glean insights, content and advice from some of today's foremost public speakers.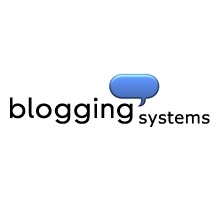 Princeton Junction, NJ, March 20, 2007 --(
PR.com
)--
www.bloggingsystems.com
– Blogging Systems Group, leading provider of blog technology and Ralph R. Roberts, named Time Magazine's Realtor of the Year, have joined forces to develop the International Speakers Blog.
"Ralph Roberts acting on his idea and starting a virtual community for international speakers is absolutely brilliant, I can't believe someone else hadn't already done this," said Ed Primeau, Owner of Primeau Productions, multi-media expert and contributor to the International Speakers Blog.
The International Speakers Blog will be a compilation of work, wisdom and inspiration from the greatest speakers, across multiple subject matters, from around the world.
"My goal is to change the world a million people at a time and by having the best speakers, authors and writers from around the world join me, I know this goal can be accomplished," said Ralph R. Roberts, official spokesperson for Gunthy-Renker Home. "This is an opportunity to collect pearls of wisdom for today's generation and future generations to come."
"Having one online destination where visitors can read, listen and interact with their industry leaders is phenomenal. Additionally, people can learn from the advice other industry leaders are offering up because the information is all in one place!" This online destination allows the great pearls of wisdom from both.
The blog, built on Blogging Systems' Community Blog technology, will allow each invited speaker to have his or her own blog to share and create content. Web Users can read, download the information and post comment or questions to any of the contributing speakers.
"The International Speakers Blog will be especially useful for small business owners who may not have the budget to attend events and interact with best of breed speakers and thought leaders," said Richard Nacht, Founder and CEO of Blogging Systems.
Currently, the following International Speakers – experts in sales, commerce, entertainment, technology, humor and diversity - have signed up to participate:
Terry Brock
Tim Richardson
Bobbe White
Ben Cheng
Michael Podolinksy
Ron Kaufman
Andy Birol
Michael Lee
Christine Holton Cashen
Steve Rizzo
Leslie Grossman
Nancy Coey
Ed Primeau
Ralph Roberts
Richard Nacht
Blogging Systems' blog platform, which can be used to create Community blogs, Intranet and company Marketing blogs, is for companies who want to create an online destination site for news and information pertaining to their target market.
"Blogging Systems is excited to expand the reach of community blogging," said Richard Nacht, Founder and CEO of Blogging Systems. "Web Users will be able to leverage the knowledge and expertise of a great number of thought leaders."
About Ralph R. Roberts
Dubbed by Time Magazine "the best-selling REALTOR® in America," Ralph R. Roberts is an award-winning and internationally recognized real estate agent, author, coach, and speaker, and has recently been named Official Spokesperson for Guthy-Renker Home. Throughout his career, Ralph has proven his commitment to helping other professionals build upon their past and present success, grow and expand their businesses, and provide a rich and rewarding future for themselves, their customers, their employees, and their families.
As president and CEO of Ralph Roberts Realty, Ralph has personally helped thousands of consumers realize their dream of homeownership. While selling over 10,000 homes (and buying and selling over 3,000 investment properties) throughout his career, Ralph has made the time to mentor and coach dozens of professionals in real estate, sales, and a host of other fields and has become a recognized authority on Real Estate Fraud; Residential Real Estate; Personal Salesmanship; and, Sales Force and Office Management, Motivation, and Design.
Ralph's numerous books, websites, blogs, seminars, and speaking engagements continue to engage, entertain, and educate both consumers and professionals:
· Flipping Houses For Dummies
· Foreclosure Investing For Dummies
· Protect Yourself from Real Estate and Mortgage Fraud
· Walk Like a Giant, Sell Like a Madman
· Real Wealth by Investing in Real Estate
· Sell it Yourself
· 52 Weeks of Sales Success
To learn more about Ralph, visit AboutRalph.com, check out his daily insights on real estate fraud at FlippingFrenzy.com, and visit his newest website GetFlipping.com.
About Blogging Systems Group
Blogging Systems provides blog platforms that produce a low-cost, high results tool for Community networking (both offline and on the internet), effective communication and collaboration, competitive marketing, sales and customer relations.
Blogging Systems provides turn-key blog networks which are the ultimate marketing tool. Ours is a "soup to nuts" approach with experienced blog professionals who guide clients through the process step-by-step. Not only do we provide the most robust blog platform on the market today, we back it up with training and technical support. Clients receive a turn-key system and the training and knowledge needed to use it as a complete marketing system.
For more information about how to add a blog to your real estate marketing tools, visit: www.BloggingSystems.com or call: 800-985-BLOG (800-985-2564).
###
Contact
Blogging Systems, LLC
Jolina Pettice
952 400 0349
www.bloggingsystems.com

Contact