Hispanic Consultant to Assist Hispanic Businesses
Progressive Employer Services Announces Hiring Bilingual Business Consultant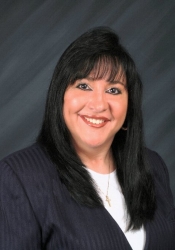 Pembroke Pines, FL, March 20, 2007 --(
PR.com
)-- Progressive Employer Services, a professional employer organization, announced today that Frances Santana has joined the organization as a Business Consultant for the company in the Southeast Florida region (Palm Beach, Broward and Miami-Dade Counties). Frances, who is bilingual in English and Spanish, will provide business owners with a variety of business solutions such as payroll administration, workers' compensation, employee benefits and human resources. Frances brings with her over 15 years of business development experience with Fortune 500 companies such as Avon, Witco and most recently with ABN AMRO. Additionally, Frances is well known within the Hispanic community, as she serves in multiple Board of Directors and leadership roles within Hispanic Chambers and other Hispanic Associations.
"I am very pleased to have Frances at PES. She has the experience, dedication and the background needed to help us grow our Hispanic business services. Our company has placed bilingual staff throughout the organization where they can take care of Spanish speaking customers. The goal is to make it easy for our clients and their employees by offering bilingual support, from the initial phone call through the ongoing maintenance of their account," stated Carlos Cardenas, Director of Marketing and Hispanic Business Development for Progressive Employer Services.
To speak with Frances Santana directly contact her at: f.santana@progressiveemployer.com or via phone at (954) 662-5000. She is available and is providing businesses with complementary consultations.
About Progressive Employer Services:
Progressive Employer Services is a professional employer organization based in Sarasota, FL., with regional offices throughout Florida in Cape Coral, Palm Harbor, Ocala, Port Orange and West Palm Beach. The company was founded in 1999 and currently provides payroll administration, workers' compensation risk management, human resources support and benefits administration to about 1,700 clients and 20,000 worksite employees throughout Florida and Georgia. Progressive's service offering allows its clients to minimize their time and effort spent on administrative hassles of running their business and focus on revenue generating activities.
Progressive is a member of the National Association of Professional Employer Organizations (NAPEO) and the Florida Association of Professional Employer Organizations (FAPEO). Progressive has received the Workers' Compensation Risk Management Best Practices Certification and achieved the Tax & Benefits Payment Certification.
For more information about Progressive Employer Services please visit www.progressiveemployer.com or call (888) 925-2990/(954) 662-5000.
CONTACTS:
Carlos Cardenas
Director of Marketing and Hispanic Business Development
Phone: (888) 925-2990 c.cardenas@progressiveemployer.com
###
Contact
Progressive Employer Services, Inc.
Frances Santana
954-662-5000
www.progressiveemployer.com
frances@thesantanagroup.com

Contact