topseos.com Recognizes Consistent Performance of Intrapromote in the Monthly Rankings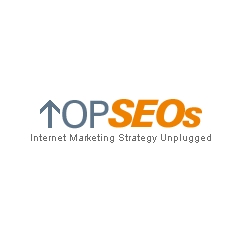 Plymouth, IN, March 22, 2007 --(
PR.com
)-- For the past five years, topseos.com has been publishing monthly rankings of internet marketing firms in eleven categories. Not only is it a reliable source of information, topseos.com is also known for its many initiatives to attract new partners, and reward existing ones.
Recently,
topseos.com
recognized the consistently high performance shown by the internet marketing firm Intrapromote, in one of its 11 categories.
"Intrapromote's achievement is commendable. These rankings have seen many big names appear and disappear, and it is indeed not very common to see one firm holding on to the top position for this long," Bill Peden said.
Intrapromote has retained its position as the leading firm in the Link Popularity Services category from December 2006 - March 2007. Additionally, Intrapromote has also consistently been in the top five firms in two other categories – namely Organic Optimization, and Pay Per Click Management.
"Intrapromote has proven its ability to efficiently handle large sized projects. Given the fact that the firm is doing considerably well in other categories as well shows that they offer comprehensive services. And in the internet marketing world this is as important as it is rare."
For further inquiries, contact service@topseos.com
###
Contact
topseos.com
Bill Peden
866-237-8704
www.topseos.com

Contact